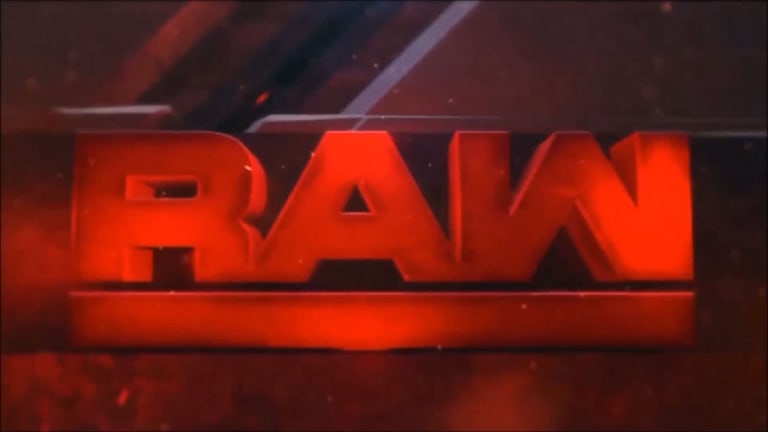 Monday Night Raw Live Coverage & Results (10/29/18)
Good evening and Happy New Week wrestling world! With Crown Jewel right around the corner, how will the Superstars of Raw prepare heading into the event? Stay tuned!
LIVE FROM CHARLOTTE, NORTH CAROLINA
In-Ring Segment
Baron Corbin is holding the vacant title and says that it looks good on him. He hopes Reigns doesn't return. Lesnar and Heyman interrupt and comes out to a big pop, all to start the show.
Corbin tells the crowd to give it up for Lesnar and gets to hyping up the Crown Jewel main event between Brock Lesnar and Braun Strowman for the Universal Title. Heyman vows that Lesnar will beat Strowman. Strowman comes out and they have a pretty big staredown. Strowman pushes Corbin down and delivers powerslams to him. Lesnar laughs and the crowd is crazy.
After one more powerslam, Lesnar sneaks up on him and drops him with an F5 and stands tall over Strowman. Who will win it all at Crown Jewel?
Tonight, Ambrose and Rollins will address the situation that happened between them last week. Also, there will be a ten-women tag match tonight that features WWE Hall of Famers Trish Stratus & Lita.
Finn Balor vs. Bobby Lashley
Lashley starts off overpowering Balor. Lio Rush is at ringside doing what he usually does, instigating on the mic. Balor gets some breathing room and picks up some energy. He gets Lashley to the outside and follows up with a big dive.
Out of the break, Lashley has been dominating Balor all through the commercials. Balor tried fighting his way back in the match but Lashley is just too strong for him. Balor finally finds some breathing room and creates the offense. He's on fire! Lashley catches Balor and drives him into the mat for the two count. 
Rush is still on the mic and Lashley looks to put Balor away. Balor drops Lashley with the slingblade. He sets The Dominator up in the corner and goes up top for the finish. Rush stops Balor and causes the DQ.
Winner by DQ: Finn Balor
Lashley attacks Balor after the match and stands tall over him with Rush at his side.
Corbin just approached Lashley about what he just did to Balor and gave him praise. He just made it known that Lashley will be entered into the World Cup at Crown Jewel, replacing John Cena.
It was just announced that Ronda Rousey will face Becky Lynch at Survivor Series.
Up next, it's the 10-Women Tag Match.
Trish Stratus, Lita, Bayley, Sasha Banks & Natalya vs. The Riott Squad, Alicia Fox & Mickie James
Trish starts things off with Logan. Trish gets control and Liv comes to the rescue. Trish maintains control and tags in Lita. Lita gets the clothesline to Liv in the corner with the assist from Trish. Lita has Liv in control and hits a DDT for a 2 count. The Riott Squad tries to make the save but Bayley and Banks take them down on the outside.
Back from the break, Fox gets doubled by Banks and Bayley. Trish tags in to take advantage of Fox with Banks. Trish with a 2 count. Fox counters Banks after she came back in, following interference from Mickie. Fox with a 2 count on Banks. Mickie tags in and keeps control Banks while talking trash.
Logan comes in to continue the assault to Banks but Banks rolls her up out of nowhere for a 2 count. Logan comes right back with a dropkick out of nowhere for a 2 count. She has control right back in her hands. Logan smiles as she keeps Banks grounded. Banks wants a tag but Logan get her back into the corner. Ruby tags in and goes to work on Banks. Ruby distracts the referee while her partners take advantage of Banks in the corner. Banks tries for a tag again but Ruby takes her down. Ruby knocks Lita off the apron. Ruby argues with Trish before going back to work on Banks. Ruby talks trash to Banks. Banks catches her off guard and Ruby runs into her partners in the corner.
Fox gets back in and drops Trish and Bayley off the apron. Natalya finally gets the tag and she unloads on Fox. Natalya with her signatures and the dropkick. Natalya hits a spinning lariat for a 2 count as Logan gets the save. Trish takes Logan down. Mickie goes to the top but Trish brings her down. Banks leaps off the top rope with knees to Mickie. Liv and Ruby come in to take out Trish and Banks as they celebrate. Bayley and Lita comes in for the save and hit a Twist of Fate on Ruby and Liv each. Bayley goes to the top and hits a big elbow on Ruby. Lita goes to the top and hits the Moonsault on Liv for a pop. Fox grabs Lita but Lita counters and Natalya follows-up with the Hart Attack. Natalya with a 2 count on Fox. Natalya lock in the Sharpshooter on Fox in the middle of the ring and she submits.
Winners by submission: Natalya, Trish Stratus, Lita, Sasha Banks & Bayley
Last night, Nia Jax won the Battle Royal to determine the #1 Contender for the Women's Championship.
Tonight, we will hear from Seth Rollins and Dean Ambrose based on the vicious attack fom Dean to Seth last week.
In-Ring Segment
But now......WHO WANTS TO WALK WITH ELIAS?!?! Elias said that Ric Flair wanted to chill with him and gave him props on what he did to Baron Corbin last week. Elias, as amazing as he has always been, opted to go to the back and sing his song to Corbin since Corbin probably can't make it out due to what Braun Strowman did to him.
He marches to the back and is stopped by Dama Brooke for song. He turns her down and goes to Corbin's door. Corbin says he's not opening the door. As Elis started the song, Jinder Mahal comes to attack him out of nowhere. Basically, this just set up for a match between the two.
Elias vs. Jinder Mahal w/ The Singh Brot
Out of the break and the bell rings. Elias locks up with Jinder Mahal as The Singh Brothers look on from the outside. Elias looks to take control early on but he's still feeling the attack from earlier. Jinder drops Elias to the mat and goes at the injured ribs. Jinder stomps at Elias in the corner. Jinder holds control and wears Elias down in the middle of the ring.
Jinder with an abdominal stretch to Elias, wearing him down and going in on the ribs. Jinder with a waistlock but Elias fights out of the hold. They trade strikes, Elias blocks a counter in the corner and mule kicks Jinder away. Elias unloads in the corner as the ref warns him. Jinder counters and scoops Elias but Elias slips away. Elias with a knee and a Drift Away to put him away for good.
Winner by pinfall: Elias
Kurt Angle prepares for the World Cup at Crown Jewel. He doesn't want to just say that he has one more match, he wants to prove that he's still the best wrestler in the world.
The Ascension vs. The Authors of Pain vs. Chad Gables & Bobby Roode
The Ascension and Roode & Gable all attack AoP on the outside before they can even get in the ring. They are dismantling the big tag team at ringside. The referee tries to restore order as we head to a break.
Out of the break, Konnor is in control of Gable. Akam gets in and goes at it with Konnor. Gable drops Konnor off and sends Akam to the outside. Viktor tags in but Gable counters him quickly. Roode tags in for the double team neckbreaker on Viktor for the quick pin to close in on the win.
Winners by pinfall: Bobby Roode & Chad Gable
After the match, AoP starts destroying everybody as they normally do. In the end, they stood tall after their massive Collider.
In-Ring Segment
Last week, not only did Roman Reigns have to take a leave of absence from the WWE duento leukemia, but Dean Ambrose turned on Seth Rollins. Tonight, we look to hear from the two Shield brothers.
Rollins appreciates the love from the fans on their support pertaining to his friend Roman Reigns and that the positivity makes him smile, it makes him happy. He also acknowledges the Tag Title win but the fans boo at Ambrose's name. Rollins can't celebrate and as we all know, Dean Ambrose turned on him. Rollins feels like it's because of what he did 4 years ago so maybe Ambrose had pent up frustration. He feels frustrated and confused. The only person that has the answers is Ambrose but Ambrose is the kind of guy who won't be found if he doesn't want to be found.
Rollins didn't call or text because he knew for sure that he would be able to find Ambrose at RAW. Rollins says as a friend and a brother, he is calling Ambrose to the ring to tell us why. And that Ambrose wanted the spotlight and now he can have it. Ambrose's music hits but he doesn't show up. Ambrose come in through the crowd, vintage Shield. Rollins feels like Ambrose is mocking The Shield. He calls Ambrose to the ring to give him the answers he deserves. Rollins says at least when he put the knife in Ambrose's back he had the decency to look him in the eye and tell him why he was doing it. Rollins gets upset and tells Ambrose to come face him like a man.
Ambrose, who does not have a tag team belt either, takes the mic from the steps in the crowd but he changes his mind with the boos. The crowd chanted the classic "YOU SOLD PUT!" Rollins says that Ambrose really is a cold-hearted bastard and that Ambrose spat on The Shield during such an emotional night. Ambrose made it all about him on the night Reigns went to battle leukemia. Rollins is fixed on Ambrose for as long as he lives and vows that he will make Ambrose's life a living hell. Rollins says maybe it wasn't a nickname, maybe Ambrose really is a soul-less lunatic. Ambrose wants the mic again but doesn't. Rollins tells Ambrose that he can stay up there because he's coming up to beat him within an inch of his life. Rollins leaves the ring but Ambrose walks away. Rollins watches from ringside and fumes. Rollins returns to the ring and grabs his title.
Backstage Promo
Lashley is being interviewed and feels like Seth Rollins has nothing on him. Rush says that Lashley is money. Lashley will be in the World Cup at Crown Jewel.
Tonight, we will see DX and The Brothers of Destruction.
Nia Jax vs. Ember Moon
The bell rings, Moon nails a dropkick to start. Moon looks to mount more offense, using that speed to her advantage. Moon goes up top but Jax cuts her off with a forearm. Jax puts Moon on her shoulders but Moon slips away. Moon fights her way back but Jax lays her out like a monster. Jax keeps control and drops an elbow on the smaller Moon with a 2 count. Jax with a big lariat before keeping Moon locked in a bear hug, wearing her down.
Jax runs into the ring post after Moon moves from the corner. Moon climbs up to the second turnbuckle and leaps out to the floor, taking Jax down. The ref counts as they are both down on the floor. They return to the ring but music hits and out comes Tamina Snuka.
Jax and Moon stared her down. Jax takes advantage of the distraction and drops Moon. Jax with the leg drop and covers Moon for the pin.
Winner by pinfall: Nia Jax
Jax and Snuka just stared each other down but took no action.
Up next, it's the debut of The Lucha House Party. The take on The Revival!
The Lucha House Party vs. The Revival
The Lucha House Party are out for their RAW debut! The team consists of Kalisto, Gran Metallik and Lince Dorado. The Revival, Scott Dawson and Dash Wilder, are already in the ring. Dash starts off with Kalisto with the aggression. Kalisto turns it around and dropkicks Dawson. Dorado tags in and picks up where things were started. They take The Revival down on the floor. They return to the ring and do the "lucha!" chant. Dash comes back in and turns it around on Kalisto. Dawson tags in and keeps the aggression going on Kalisto. Dawson with a snap suplex and keeps Kalisto grounded. Kalisto fights off both men. Dawson drops Dorado off the apron to prevent the tag from taking place.
Dawson down Kalisto with a nasty forearm. Dawson has words with Metalik, who taunts him from the outside. Dawson turns around into a Salida del Sol from Kalisto. Dorado springboards in and takes out Dash as he charges in. Kalisto covers Dawson for the victory!
Winners by pinfall: The Lucha House Party
We will hear from Dolph Ziggler and see him in action tonight ahead of the World Cup at Crown Jewel!
Dolph Ziggler vs. Apollo Crews
Ziggler gets on the mic to address the World Cup tournament on Friday at Crown Jewel. Ziggler he has his eye on the prize. He asks McIntyre what he's most looking forward to on Friday. Drew says now that they have broken The Shield, he turns his attention towards Brock Lesnar vs. Braun Strowman for the WWE Universal Title. Ziggler knows the winner will have a Claymore Kick in his future. Ziggler brings up how Kurt Angle said he will win the World Cup. He states how he has looked up to Angle for most of his life for what Angle did for collegiate wrestling and what he did in the Olympics. Ziggler says without guys like Kurt Angle, guys like Dolph Ziggler wouldn't exist in WWE. Ziggler vows to cement his legacy by winning the World Cup. Ziggler says he is the best in the world. He tosses the mic and out comes his opponent, Apollo Crews.
Crews goes up top but Ziggler knocks him to the floor. Ziggler rolls Crews up in the corner for a 2 count. Ziggler argues with the ref about the count and wants Crews to get up and do something. They block kicks from one another. Crews lays Ziggler out. He presses Ziggler high in the air and holds him, then drops him to the mat. Crews with a standing moonsault for the nearfall.
Crews goes back up top but Ziggler runs up and stops him. Crews shoves Ziggler back to the canvas, drops the Frogsplash but Ziggler gets his knees up. Ziggler capitalizes with Sweet Chin Ziggler for the pin to win.
Winner by pinfall: Dolph Ziggler
Zigglee has momentum heading in the World Cup at Crown Jewel.
Up next, we will see one final showdown between DX and The Brothers of Destruction before their match at Crown Jewel.
In-Ring Segment
The lights stay dimmed and fans go crazy for Taker as he gets on the mic. Taker says it's not easy to say goodbye but it's your time to go, no matter how hard you fight. Kane speaks and Taker says they will take the battered souls of DX to the fiery gates of hell for the first and last time at Crown Jewel. Taker vows that it won't be a quick death, but slow, agonizing pain. It won't just be the end of an era, it will be the end of DX. He calls DX to the ring now so they can take their souls for eternity, so they can never... Rest.... In.... Peace. But don't look now! Here comes DX.
Triple H comes out by himself and throws glowsticks to the crowd. But where's HBK? Triple H heads to the back to get him. Kane doesn't want to wait any longer and he goes up the ramp. Michaels comes from behind in the ring and blind sides Taker with Sweet Chin Music. HBK exits the ring as Kane comes back in to help his brother. DX taunts them from ringside but Taker sits straight up out of nowhere, displaying the vintage Deadman. DX looks a little scared. Taker's music hits as he stands tall with his brother. Taker with the classic "Cutthroat" taunt to send the WWE Universe home.
Hope you all enjoyed tonight's show! Come back tomorrow for another Live Coverage of Smackdown Live! Good night wrestling world!