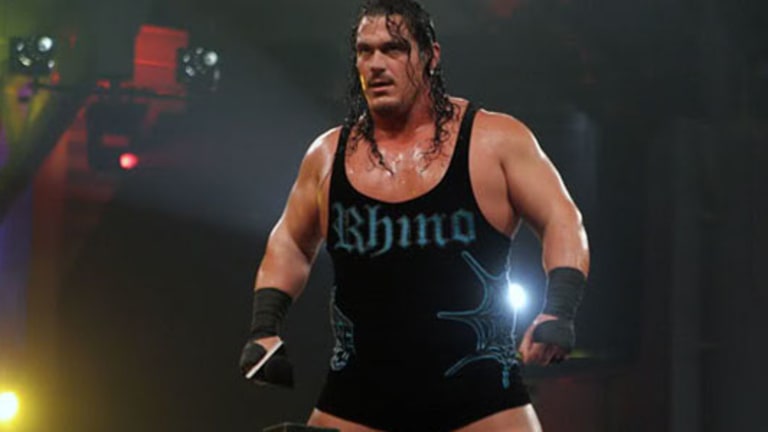 Rhyno Loses Career Match, Retires During Commercial Break
It appears as if we may have seen the last of Rhyno in the world of professional wrestling. After GM Baron Corbin forced the Man-Beast to face his own partner Heath Slater in a 'Loser is Fired' match, Rhyno came out on the losing end.
After Rhyno lost, he grabbed a microphone and announced to the crowd that he actually was retiring from the ring. This all happened in front of the live crowd only as RAW was currently in the middle of a commercial break.
As a final addendum to this story, Corbin congratulated Slater on his win but announced that he was keeping him on as a referee - not a wrestler.