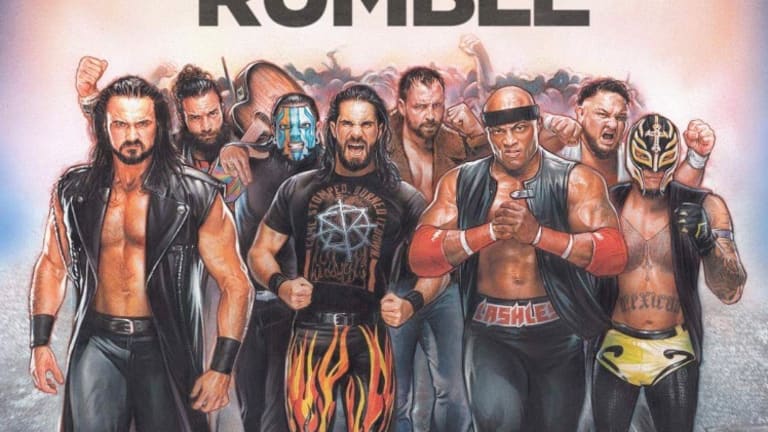 Royal Rumble Preview And Predictions (01.27.19)
Welcome everyone to WNW! Tonight, WWE is hosting this year's Royal Rumble show in Phoenix, Arizona. Check down below for our preview and predictions for tonight! 
Shane McMahon and The Miz vs The Bar for the Smackdown Live Tag Team Championships 
Thomas: Shane and Miz
Zack: The Bar
Ryan: Shane McMahon and The Miz
Ben: The Bar retains, with Miz and Shane getting into it to further a match to WrestleMania
Asuka vs Becky Lynch for the Smackdown Live Women's Championship
Thomas: Asuka wins due to interference from Ronda Rousey 
Zack: Asuka wins due to interference from Ronda Rousey 
Ryan: I'm gonna go with an Asuka win from some type of interference from Rousey
Ben: Asuka wins due to interference from Rousey to cost Becky the match
Ronda Rousey vs Sasha Banks for the Raw Women's Championship Match 
Thomas: Ronda beats Sasha 
Zack: Ronda over Sasha 
Ryan: Rousey retains
Ben: Ronda Rousey wins 
Daniel Bryan vs AJ Styles for the WWE Championship
Thomas: AJ over Bryan 
Zack: Bryan beats AJ 
Ryan: Way too early for Bryan to lose here, he's one of the best acts in WWE today. The 'New' Daniel Bryan wins
Ben: Bryan beats Styles from outside interference from Shawn Michaels, setting up a WrestleMania dream match between the two
Brock Lesnar vs Finn Balor
Thomas: Finn wins 
Zack: Finn beats Brock by DQ
Ryan: Balor as champ, sounds good to me 
Ben: Brock retains, Strowman interferes and sets up a triple threat match between the three come Mania. 
The Women's Royal Rumble
Thomas: Double elimination occurs, Becky and Charlotte win. 
Zack: Charlotte
Ryan: Becky and Charlotte, with Alexa Bliss coming in as my second predict winner
Ben: Becky enters at 30 and wins the Rumble
The Men's Royal Rumble 
Thomas: Seth Rollins
Zack: Braun Strowman
Ryan: My gut tells me Seth Rollins, but Rumble matches always have the element of surprise 
Ben: Kevin Owens to set up a match with Daniel Bryan at WrestleMania