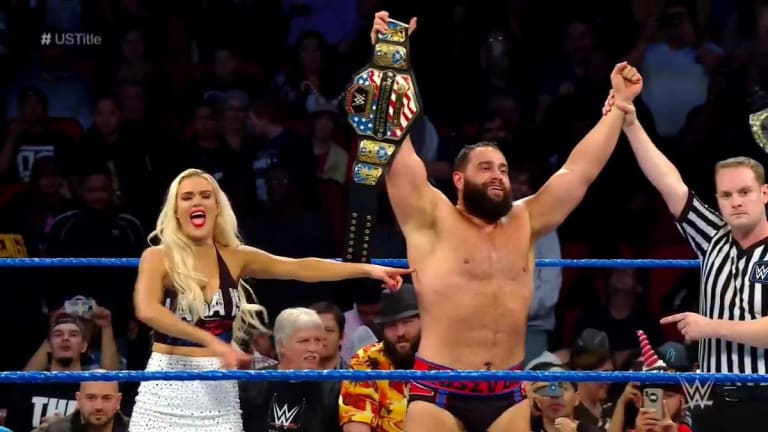 Rusev Talks About Current Frustrations in WWE
During an interview on Lilian Garcia's podcast Chasing Glory, Rusev and Lana were the guests and the former talked a lot about his recent loss at the Royal Rumble and some of his frustrations in WWE:
"Winning the U.S. Championship again meant a lot, it always does because it was the first championship I ever won. And one thing, it kinda hurts me because nobody cares about it. It feels like I'm the only one who cares about that title and I wanted to make it bigger. I wanted to make it what it was back when we wrestled John Cena for it. But it seems like every time someone else has it, nothing happens and now they're lost. The title is probably going to get lost again and I'm going to get lost, too."
Rusev went on further about how he's always trying to make improvements so that Vince McMahon will take note:
"I do want to look my best, I do want to be at my best 'cause I do want to be WWE Champion, I do want to be on top. I don't want to be forgotten, but that's what irks me, I do all these things but nothing changes. And that's where the frustration comes. Alright then, what am I supposed to do? Cut my hair? I did that. It was not a good decision. No, I love the short hair but I got a few uncles that didn't like it. I'm just trying to do something to catch Vince McMahon's eye, with this, with that I'm trying. We go, we pitch, we talk, he just never comes to anything.

It was last year around WrestleMania and before that when the whole Rusev Day started and everything. I thought it was my time. And I keep pushing for it to be my time and I keep talking to everybody, but nobody wanted to do anything. It's very frustrating. But still, as frustrating as it is, I'm like, alright, let's go to the gym. Let's get better, let's do whatever we can."