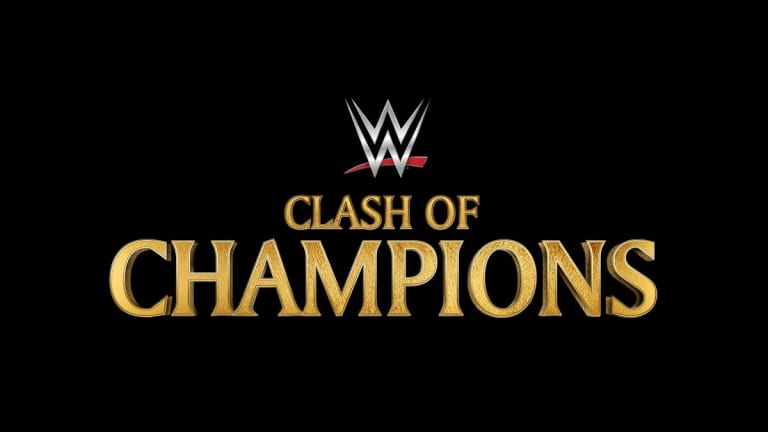 Welcome everyone back to Wrestling News World! This Sunday, WWE will be residing in Charlotte, North Carolina for the Clash of Champions PPV! Join me down below as I go over the show preview and give my personal predictions! 
Seth Rollins vs Braun Strowman for the Universal Championship
Here we are, another championship opportunity for Braun Strowman that I don't see working out in his favor. Both men are pulling double duty and are currently holding the Raw Tag Team Championships together. Rollins just won the Universal Championship once against at SummerSlam and I don't see any change here. There's been spoilers of Rollins defending his Universal Championship against 'The Fiend' Bray Wyatt at Hell in a Cell. So this is a no brainer for me, regardless if the card is subject to change. As fun as a Wyatt/Strowman match would be, it wouldn't make sense to have Strowman lose a month later to Wyatt at Hell in a Cell. Yes, my prediction for next month is Wyatt winning the Universal Championship. 
Prediction-Seth Rollins retains the Universal Championship and then 'The Fiend' attacks Rollins to close the show
Kofi Kingston vs Randy Orton for the WWE Championship 
I have been in love with this feud. Orton and Kingston have great chemistry and also the history to back the legitimacy up in this case. Both men seem to be all in on this, and as much as I would love to see Randy Orton picking up the win and capturing the WWE Championship, WWE has booked Kofi so strong that I don't see it. I really hope this plays out until next month as the Hell in a Cell Match would be suitable. 
Prediction-Kofi Kingston retains the WWE Championship
Becky Lynch vs Sasha Banks for the Raw Women's Championship
After her fourth month hiatus, Sasha Banks has returned to WWE and aimed her sights on The Man. Lynch has needed this since her feuds with Lacey Evans and Natalya have been underwhelming, and with Banks, they sure have heated things up. I see this going in Becky's favor this month. 
Prediction-Becky Lynch retains the Raw Women's Championship 
Bayley vs Charlotte Flair for the Smackdown Live Women's Championship 
It seems like Charlotte has been thrown into this randomly. Despite that, they're in Charlotte's hometown, which some would automatically mean that she's going to lose. I'm predicting she's not. With the move to FOX, Charlotte is the biggest name on the Smackdown Roster in the Women's Division. It's only fitting if she wins. 
Prediction-Charlotte Flair captures her 10th Women's Championship 
Seth Rollins and Braun Strowman vs Dolph Ziggler and Robert Roode for the Raw Tag Team Champions
With the rise of the tag team division in other companies (AKA AEW), I have a sense of urgency that WWE will quickly make adjustments to their own division and have Rollins and Strowman, who are major single stars, to drop the straps. Ziggler and Roode have nothing going for them at the moment and the pairing of the two has been nice to watch. They have great chemistry and a run with the Raw Tag Team Championships makes sense. With Strowman, he needs to be drafted to Smackdown once the draft comes along and we see a monster heel push for him in a secondary championship before we see him go after the WWE Championship. 
Prediction-Dolph Ziggler and Robert Roode capture the Raw Tag Team Championships
The New Day vs The Revival for the Smackdown Live Tag Team Championships
I don't have much input here between this match. Both are great teams and will have a quality match for sure, however, the only reason we're seeing this match is because New Day is with Kofi and The Revival is in an alliance with Randy. Speaking of, aren't The Revival a Raw Team? 
Prediction- The New Day retains 
AJ Styles vs Cedric Alexander for the United States Championship 
After watching what they did on Monday, I'm looking forward for this match between Styles and Alexander. Styles has done great heel work and Alexander did get a pinfall over Styles. I expect we see Alexander getting a push very soon, but for now, AJ Styles retains. 
Prediction-AJ Styles retains the United States Championship 
The Miz vs Shinsuke Nakamura for the Intercontinental Championship
Before looking at the match card, I had a hard time remembering who was the IC Champion. The title itself has been buried so bad the past year it's unbelievable. I love when The Miz holds the title, as he makes it feel as if it's just as important as the WWE/Universal Championship.
Prediction-The Miz wins the IC Championship for the 9th (or 10th) time
Alexa Bliss and Nikki Cross vs Mandy Rose and Sonya Deville for the WWE Women Tag Team Championships 
WWE is big into B.E. A Star, but I can't help but feel like this story is nothing but bullying. Rose's promo this past week on Smackdown was awful and the message was frowned upon many people. I wasn't a fan. I'm hoping Bliss and Cross come out on top as they have great chemistry and work together good as a unit. 
Prediction-Alexa Bliss and Nikki Cross retain
Drew Gulak vs Lince Dorado vs Humberto Carrillo for the Cruiserweight Championship 
Prediction-Drew Gulak 
Roman Reigns vs Eric Rowan in a No Disqualification Match 
Man, the start of the story was decent, but it was completely botched and now it's jjst eh. Rowan on his own? Yeah, okay. This was made a No DQ for a reason. I'll take two guesses, we see the return of Harper and take out Reigns to help Rowan to victory. Or we see Daniel Bryan be revealed as the mastermind and we see Bryan and Reigns next month in the Cell. Regardless, Bryan is behind all of it and Rowan wins here. 
Prediction-Eric Rowan defeats Roman Reigns