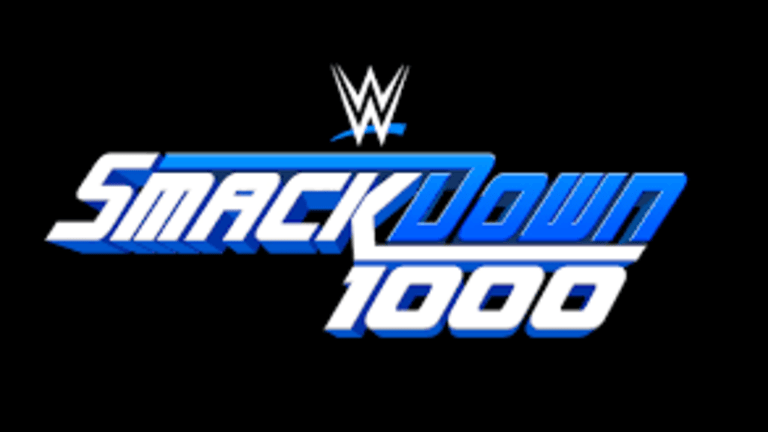 WWE Smackdown Live Viewership Report (10.16.18)
This week's episode of Smackdown Live was the Smackdown 1000 special and featured a main event with Rey Mysterio defeating Shinsuke Nakamura in a World Cup Qualifying match as well as tons of guest appearances from legends like Batista, Ric Flair, Edge and more. It garnered around 2,545,000 viewers, which is up from the previous show over 400K and tops the latest edition of RAW by about 148,000 viewers. These are also the best numbers for the show in almost six months.
Smackdown ranked #9 in cable viewership for the night and #5 in the 18-49 demographic behind the baseball and football games.
2018 WWE Smackdown Viewership Archive:
January 2, 2018 - 2,720,000 viewers
January 9, 2018 - 2,603,000 viewers
January 16, 2018 - 2,602,000 viewers
January 23, 2018 - 2,580,000 viewers
January 30, 2018 - 2,509,000 viewers
February 6, 2018 - 2,505,000 viewers
February 13, 2018 - 2,449,000 viewers
February 20, 2018 - 2,613,000 viewers
February 27, 2018 - 2,692,000 viewers
March 6, 2018 - 2,590,000 viewers
March 13, 2018 - 2,771,000 viewers
March 20, 2018 - 2,888,000 viewers
March 27, 2018 - 2,576,000 viewers
April 3, 2018 - 2,467,000 viewers
April 10, 2018 - 2,952,000 viewers
April 17, 2018 - 2,796,000 viewers
April 24, 2018 - 2,549,000 viewers
May 1, 2018 - 2,436,000 viewers
May 8, 2018 - 2,293,000 viewers
May 15, 2018 - 2,298,000 viewers
May 22, 2018 - 2,195,000 viewers
May 29, 2018 - 2,195,000 viewers
June 5, 2018 - 2,138,000 viewers
June 12, 2018 - 2,183,000 viewers
June 19, 2018 - 2,315,000 viewers
June 26, 2018 - 2,135,000 viewers
July 3, 2018 - 2,013,000 viewers
July 10, 2018 - 2,183,000 viewers
July 17, 2018 - 2,293,000 viewers
July 24, 2018 - 2,340,000 viewers
July 31, 2018 - 2,401,000 viewers
August 7, 2018 - 2,197,000 viewers
August 14, 2018 - 2,189,000 viewers
August 21, 2018 - 2,437,000 viewers
August 28, 2018 - 2,350,000 viewers
September 4, 2018 - 2,319,000 viewers
September 11, 2018 - 2,229,000 viewers
September 18, 2018 - 2,281,000 viewers
September 25, 2018 - 2,193,000 viewers
October 2, 2018 - 2,095,000 viewers
October 9, 2018 - 2,135,000 viewers
October 16, 2018 - 2,545,000 viewers (Smackdown 1000)
2017 WWE Smackdown Viewership Archive
2016 WWE Smackdown Viewership Archive