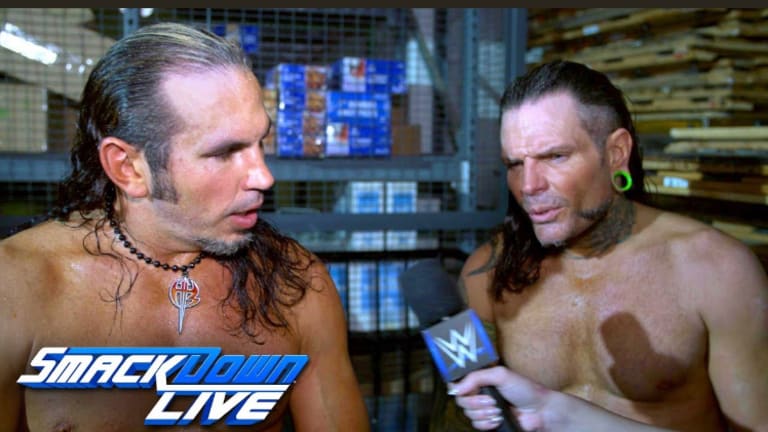 Segment Set For Tonight's Smackdown Live
With the recent news about one half of the Smackdown Live Tag Team Champions, Jeff Hardy, and him dealing with some injuries, his brother and tag team partner, Matt Hardy, took to Twitter Monday evening to announce that they will be at Smackdown Live to address the 'rumors' and to answer everyone's questions. 
Ryan's Thoughts: If the duo does indeed have to relinquish their Smackdown Live Tag Team Championships, it'll be unfortunate. Here's to a quick and speedy recovery for Jeff!