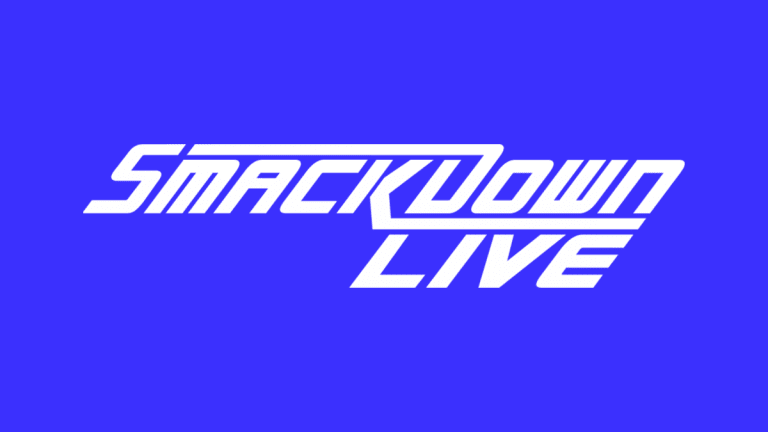 Smackdown Live Coverage And Results (04/23/19)
Welcome everyone back here to WNW! Join me down below for tonight's episode of Smackdown Liven where we see Becky Lynch and Charlotte come face to face for the first time since WrestleMania, Kofi Kingston vs Shinsuke Nakamura, and Roman Reigns in the line of being fired! 
LIVE FROM LINCOLN, NEBRASKA
The show opened with Shane McMahon making his way out to the ring. He had the announcer announce him one time. Shane said he's here to talk about Roman Reigns and what he did to Vince last week. Footage was rolled from what happened last week involving Reigns, Vince and Elias. Shane said it was hard to watch and questioned what man would hit another man's father like that. He said Vince is one of the greatest men that has ever lived. He said when Reigns hit him, it was like disgracing the American Flag and defacing Mount Rushmore. He said he needs repercussions and questioned what he would to do Reigns. He said they will settle it in the ring, and called Reigns out. He said it was an order because he works for him. 
Reigns then made his way out to the ring. He grabbed a mic and looked at it, then threw it to the side. Shane then threw his mic out. Elias tried to interfere, but Reigns hit him. Shane attacked Reigns but then he fought back with a boot. Elias ran back in the ring and the two beat down Roman. Elias hit the Drift Away and the two exited the ring....
Up next, Finn Balor vs Andrade (c). 
Footage aired of last week of Kevin Owens joining the New Day for the night...
Kofi Kingston was interviewed in the back and said tonight was his first singles match since WrestleMania. Woods then came in followed by KO and the three clapped and danced together. 
Finn Balor vs Andrade
Andrade quickly unloaded on Balor before Balor took it back to him. Balor ended up on the outside, which was followed by Andrade hitting a corkscrew dive into him going into break (c). 
Balor hit a counter DDT on Andrade to gain separation. He went to go to the top rope but Andrade met him up there. They both went tumbling down and then Balor threw Andrade outside. He quickened the pace and dove onto him outside. Back inside the ring, Andrade gained control again and hit the double knees for a two count. He went for the Hamerlock DDT but Finn countered. Zelina Vega went to the top rope to dive onto Finn, but Finn moved and Andrade caught her. Finn then knocked him down and hit the Coupe De Grace for the pinfall....
Finn Balor defeated Andrade 
Elias was backstage on his guitar, singing . He sang about Roman Reigns and challenge him at the Money in the Bank Pay Per View. Shane then confirmed it and then told them they had to leave. Both of them left in a limo. 
Up next Kairi Sane vs Peyton Royce (c). 
Kairi Sane defeated Peyton Royce
The box turned back on to Lars Sullivan attacking Chad Gable, The Singh Brothers and R-Truth...... 
Roman was backstage and asked he accepts Elias' challenge at Money in the Bank, and he accepted, saying he would break Elias' jaw. 
Charlotte Flair then made her way to the ring. She said three of the very best in the business went head to head at WrestleMania in the main event. She said Lynch pinned Rousey. She insisted she didn't tap out or get pinned and Becky Lynch did not beat her. She requested Becky come out to explain why she is Smackdown Live Women's Champion when she did not beat her. 
Becky Lynch then made her way to the ring. She said it was a winner take all match. She said she was too busy beating Ronda Rousey and she already knew she could beat Charlotte Flair. She walked out with both championships and there was nothing they could do anything about it. Flair said that she is in Becky's head and all she talks about is Charlotte Flair. Becky said she is on a losing streak and Flair agreed. Flair then said she wants her at MITB and Becky said no. She wants new challengers. Bayley came out and said Becky hasn't beaten her. Flair then said she needs to get in back of the line. Bayley then challenged Flair to a match....(c) 
Charlotte Flair defeated Bayley to win an opportunity to face Becky Lynch for the Smackdown Live Women's Championship 
(Keep refreshing for the latest updates!)