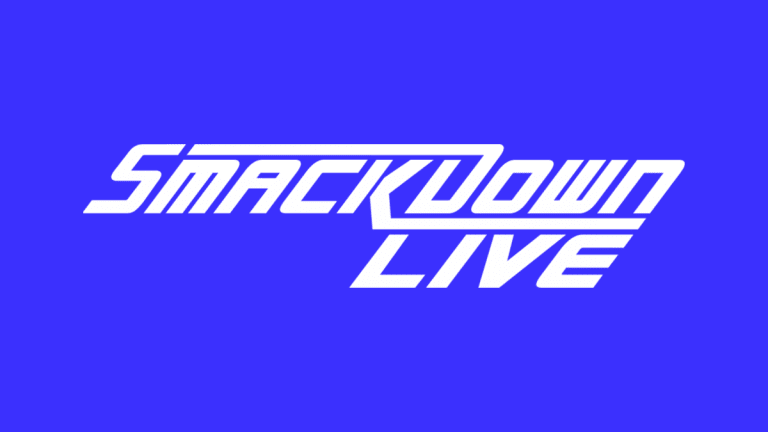 Smackdown Live Results And Coverage! (06/11/19)
Welcome everyone back to Wrestling News World! Join down below for live coverage and results of tonight's episode of Smackdown Live! Follow us @wnwnews for the latest updates on Twitter! 
LIVE FROM SACRAMENTO, CALIFORNIA
The show opened with the Miz making his way out to the ring for MIZTV. He told the crowd that he had to read from the script and introduced Shane McMahon and Drew McIntyre to the ring. Elias came out with Shane and Drew as well. Shane told Miz that he messed up the dummy cards and had Greg Hamilton do his introduction. Shane said he invited Elias and he strung some cords. Shane said he did what he said he was going to do and that was beat Roman Reigns. Miz went off on Shane and said that he destroyed Shane at WrestleMania and Reigns beat him at Super ShowDown. McIntyre got on the mic and said Roman gets his emotions the best of himself and at Stomping Grounds, and will kick Reigns head off. Miz told him that he is the lackey of Shane. Miz told Shane has no talent and was born into the McMahon family. Shane then said Miz was born in the family of a baked potato. Shane then said he will face the Miz if can beat Elias and Drew McIntyre tonight, he will face Shane later in the night.....(c)
The Miz defeated Elias
Drew McIntyre defeated The Miz
After a match, Shane grabbed a mic and told the Miz that they should have a match right now....
Shane McMahon defeated The Miz via Submission
Backstage, Fire and Desire told Ember Moon they should read on Mandy Rose's new magazine.....
Daniel Bryan and Rowan made their way out to the ring......(c)
Ryan's Thought: Miz made quick work of Elias, but McIntyre picked up the win after a distraction from Shane. I'm to the point to where I am tired of seeing Shane take up so much tv time. I cannot be the only one...
Bryan told the crowd that they are in for a treat because they are putting their titles on the line against local independent wrestlers. Heavy Machinery then interrupted and told Bryan that he and Rowan are ducking their challenge and if they would face them, they would win. Bryan then told them they can earn it by facing off against the Yolo County Tag Team Champions...
Heavy Machinery defeated Local Champions
Backstage, Carmella and R-Truth were talking about how stressful it is to be 24/7 Champion. They heard someone come and Truth went in a box to hide. The box locked and then Carmella was told her match was next. She told Truth that she would be right back... Truth yelled and Jinder Mahal came around the corner to Truth yelling from the box. Mahal pretended to be Carmella and told Truth he would get a crowbar to help....(c)
Sonya Deville defeated Carmella
Ryan's Thought: The match was kinda just there. Rose caused too many distractions and Deville capitalized on it for the win. Meh.
Backstage, Alexa Bliss was drinking coffee and Nikki Cross joined her. Bliss said Bayley said hurtful comments about Cross and Bliss said it was no worries because she secured a match for her against Bayley for later in the show....
The New Day made their way to the ring....(c)
The three cut a promo on their opponents and said at Stomping Grounds he will still be the WWE Champion (Kofi Kingston). Ziggler came out and said Kofi betrayed him and himself. He told Kingston that he is only WWE Champion for one reason and that was because of Xavier Woods interfering. He said at Stomping Grounds they will be locked in a Steel Cage and the world will know that he could never beat him. KO and Sami Zayn came out Zayn said he and KO hate injustice. He said the crowd has no morals and all that matters is who they like and who they don't like. It ended with Big E saying that they will get a free preview of Stomping Grounds tonight.....
Bayley made her way to the ring......(c)
Bayley defeated Nikki Cross
The New Day defeated Dolph Ziggler, Sami Zayn and Kevin Owens