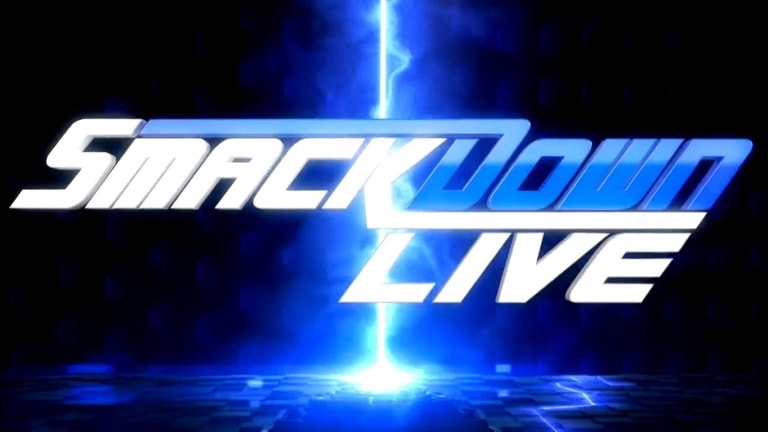 Smackdown Live Coverage And Results (11/20/18)
Welcome everyone back here to WNW! After we witnessed Daniel Bryan defeat AJ Styles for the WWE Championship in a controversial way, will Bryan explain his actions? Let's find out tonight!
Live From Los Angeles, California
The show opened first recapping Survivor Series of the match between Charlotte Flair and Ronda Rousey, focusing on Charlotte's brutal attack on Rousey.
Charlotte made her way to the ring as Corey Graves, Tom Phillips and Byron Saxton welcomed everyone to Smackdown.
Charlotte said she is proud of her beating that she delivered to Rousey and was not sorry, but was happy that she beat her down. She said it was for the champ, Becky Lynch. Flair said she fought for her on Sunday and made it her mission to beat Rousey down and she accomplished everything she set out to do. Paige interrupted and made her way to the ring and said she enjoyed the beating she gave Ronda. Charlotte said if Ronda gets in her business again, she will put her head in a chair and stomp on it again. Paige told Charlotte she went out of hand by putting her hands on five referees and said she has to fine Charlotte $100,000 dollars. The IIconics made their way to the ring and Billie and Peyton Royce made fun of Flair calling her a zombie. They said they are Paige's favorites. Flair interrupted and then told them both that one of their futures are being the next Ronda Rousey as she laid down a challenge to once of them....(c)
Charlotte Flair vs Billie Kay
Flair dominated the opening of the match with chops and hard hits. She rolled her knee pad down and delivered knees to the face. Moments later, Kay gained control after delivering a big boot on the outside of the ring. She continued the beat down before Charlotte used the strength difference and hit her with Natural Selection for the pinfall.
Charlotte Flair defeated Billie Kay
After the match, Charlotte grabbed a mic and invited Peyton Royce in the ring for a fight. After moments of hesitation, Royce got in the ring and then out of the ring. The commentators questioned whether or not another match was to happen heading to break. (c)
Charlotte Flair vs Peyton Royce
The match was in-session coming back to break as Charlotte stayed in control until Peyton hit a knee to Charlotte. Moments later Charlotte started to make a comeback before Billie Kay came in and caused the disqualification. 
Charlotte Flair defeated Peyton Royce
The duo took Flair to ringside and they tried to grab a chair but the ringside crew did not allow it. They turned around and was then hit with a double Spear. She bounced them off the announcers desk head first and then threw Kay into the barricade, followed by Royce in the steel steps. Seconds later she threw the IIconics over the announce desk. Flair then posed on top of the announce desk to end the segment.
Backstage, Rey Mysterio said he has seen many people in WWE but has not seen anyone like Randy Orton. He said they both are on top of their game and will face later tonight.
The announce team recapped Daniel Bryan's championship win over AJ Styles last week on Smackdown.....
Up next, Miz TV with Shane McMahon (c)
Coming back, the Miz was in the ring and was welcomed with "Miz is Awesome" chants. Miz said it was an honor to fight along side with Shane McMahon at Survivor Series and welcomed him out. Miz danced in the ring as Shane made his way to the ring.
Miz asked for the shuffle and Shane said he would if he wasn't so banged up. Miz said both of them were the last two standing at Survivor Series. Shane then asked if Miz had any questions since he was the host. Miz asked Shane if he would team up with his as a tag team partner and listed them as the best team in the world. Miz said he saw Shane as a fighter and champion at Survivor Series. Miz went on to say that if he was a McMahon, he would team up with him right now. A team came out, named the Bryant Brothers made their way to the ring for a match.
The Miz and Shane McMahon vs The Bryant Brothers
Miz started out first for their team against one of the brothers. He knocked him down and delivered a crazy DDT. Miz teased tagging in Shane but Shane told him to finish it off. Miz went to grab the brother but was rolled up for the surprise victory.
The Bryant Brothers defeated The Miz and Shane McMahon
After the match, Miz complained to Shane saying that they can still be the best tag team in the world.
Up next, The New Day will face The Bar and The Big Show (c)
The New Day was in the ring with a Thanksgiving feast in the middle of the ring. Kofi said we are approaching one of our favorite holidays, Turkey Day! Woods then said the New Day will participate in the Thanksgiving Feast Fight. Big E then said they will say what they are thankful for. Kofi said he is thankful for their Survivor Series win. Woods is thankful for his hard-drive so he can download Red Dead instead of deleting his Spiderman game. Big E said he was thankful for the turkey breasts. The Bar then made their way to the ring along with the Big Show.
Cesaro said it was the New Day's idea for this feast fight. Kofi then said they actually won their match unlike the Bar (c)
The New Day vs The Bar and Big Show in a Thanksgiving Feast Fight Match
Woods and Big Show started off and Show delivered chops to Woods in the corner before tagging in Cesaro. He hit him with an uppercut before Sheamus tagged in, followed by Cesaro. He held him down in the middle of the ring. They made quick tags in and out, beating Xavier Woods down. Woods and Sheamus took turns hitting kicks to each other, but Sheamus took him down to the mat with his kick. Moments later Woods got a tag to Kofi and took it to Sheamus with a fury of offense. He went for a Trouble in Paradise but missed. Everyone got involved that saw Big Show go through a table of Thanksgiving food. We then saw Sheamus go through one on the otherside. He was then thrown back in the ring by Kofi. Big E tagged in and then hit Sheamus with a turkey for the win.
The New Day defeated The Bar and Big Show
After the match, The New Day humiliated Cesaro by bashing food in his face to close the segment.
Backstage Rnady Orton said Mysterio will be destroyed just like his mask and will beat down Rey Mysterio.
Up next, Asuka and Naomi vs Sonya Deville and Mandy Rose (c)
Asuka and Naomi vs Sonya Deville and Mandy Rose
Mandy and Naomi started out. Action was quick to escalate as Naomi and Asuka took Deville and Rose to the outside (c) Rose and Deville were in control coming back, keeping Naomi pinned in their corner. Naomi hit Deville with a kick to gain separation as Asuka made the hot tag. Asuka got fired up and delivered a german suplex on Rose, followed by a Shining Wizard for a two count. Moments later, Deville and Rose got into a scuffle before Asuka got Deville in the Asuak Lock for the win.
Asuka and Naomi defeated Sonya Deville and Mandy Rose
Up next, Daniel Bryan will be live! (c)
Daniel Bryan made his way to the ring, starting to do some yes chants, but stopped and walked the rest of the way. Bryan said he didn't expect these people to understand his explanation. He said his betrayal began when he had to retire years ago. He said he does not accept failure like everyone else. He went on to say when he returned, there was a loud yes chant. He said the people were not there the entire time when he had fights with his family or therapists when they told him to move on. He called them idiots for chanting AJ Styles and from moving on from him. Bryan said he stopped fighting when the yes chants got more quite each week and his dreams took over. Bryan said he kicked Styles in the balls. Bryan said his dreams made him realize he did not need the people or did not need to beat Brock Lesnar at Survivor Series. He said the old Daniel Bryan is dead along with the YES Movement. He said all is left is the new Daniel Bryan, the WWE Champion. He said the only thing that matters is that you never give up on your dreams ever ever again. He went to ringside and had the announcer announce him. He stood on top of the announce desk to pose before the segment ending.
Up next, Rey Mysterio vs Randy Orton (c)
Randy Orton vs Rey Mysterio
Quickly as the match started, a commercial break occurred. (c)
Randy hit Rey with a nasty closeline, then hoisted him up to the top rope. Orton grabbed his mask and tore it halfway before Mysterio fought back for a moment. Rey hit Orton with a running boot. He picked up the pace and hit a tope rope leg drop. He attempted a 619 but Randy countered it. Moments later, 619 was hit, but Orton slipped out of the ring. Rey went to go for a stomach slide but was hit with a RKO outside the ring in the process. He threw him in the ring and hit another RKO for the pinfall.
Randy Orton defeated Rey Mysterio
Randy went to ringside and grabbed a chair, wrapping it around Mysterio's head, throwing him into the post. His mask fell off and Randy grabbed it with him and raised it in the air to close the show....(e)