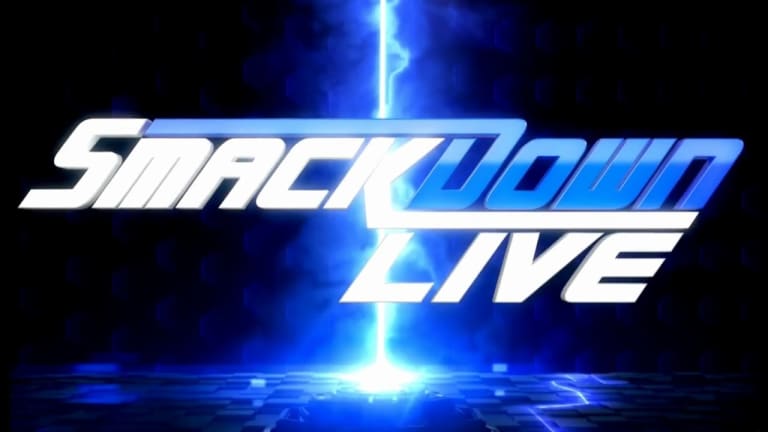 Smackdown Live! Live Coverage & Results (02.26.19)
Good evening wrestling world! Tonight's Smackdown Live comes to us from Charlotte, North Carolina, in what is sure to be an exciting episode. Tonight, Daniel Bryan and Kofi Kingston make their WWE Championship match at Fastlane official. Also, we will see NXT call up Johnny Gargano take on one half of The Bar, Cesaro. All of this and more in the coming moments!
We start the show with Shane and Stephanie McMahon in the ring, as well as the WWE Champion, Daniel Bryan, and Erick Rowan. They are in the ring for the contract signing between Bryan and Kofi Kingston. Shane McMahon begins with going over some of the highlights of Kingston's career, while also calling his eleven year career a huge success. He recaps how he has won numerous titles in the WWE.
Stephanie goes on to recap the amazing month Kingston has had, including his victory in the gauntlet match to become number one contender, Kingston taking Bryan to the limit at the Elimination Chamber, and him pinning Bryan last week.
Kingston, along with Big E and Xavier Woods, make their way to the ring after the introduction from the McMahons. In the ring, Kingston says that after eleven long years, he is finally receiving the chance that he has always wanted. He says none of it would be possible if it wasn't from his teammates and the WWE Universe. He says at Fastlane, he will finally become the WWE Champion.
Bryan signs the contract, and as Kingston goes to sign his portion of it, Vince McMahon interrupts, much to the surprise of Shane and Stephanie. Vince says that he appreciates everything Kingston has accomplished. However, McMahon says that he is replacing Kingston in the title match. He says he is replacing him with a man that is more deserving, more qualified. He introduces Kevin Owens, much to the surprise of the WWE Universe.
Owens makes his way to the ring, and sits in the chair of Kofi Kingston. An irate New Day complain to Shane and Stephanie, but eventually leave the ring. (Commercial)
We come back as Owens talks to the McMahons backstage. He says that it is nice that Vince recognises his talent. He also says that he would like to team with Kofi Kingston tonight to take on Daniel Bryan and Rowan tonight. They say that they will consider it.
The Bar vs. The Hardy Boyz
Matt Hardy gets a huge ovation from the crowd as he returns. Jeff and Cesaro begin the match with a lockup in the middle of the ring. Jeff gets the better of the exchange as he tags in his brother. The momentum swings as Cesaro is able to get Matt into the corner and tag in Sheamus. Sheamus deliver huge blows to the chest of Matt. Matt is able to fight back and back Sheamus into his corner, tagging in Jeff. The two are able to hit Sheamus with a spin cycle. Cesaro tries to break up the attack, but is sent to the outside, as is Sheamus. There, The Bar is hit with a flying senton by Jeff as we go to commercial. (Commercial)
During the break, The Bar have taken control of the match. Sheamus has Jeff in a headlock, but Jeff is able to escape, but only momentarily. He tries to get to his corner, but fails as Sheamus is able to pull him back to his corner. The two go back and forth for a moment, until Cesaro attempts to interfere. However, Jeff is able to deliver a Whisper in the Wind, and then tag in Matt. Matt comes in hot, flooring Cesaro after delivering a Side effect. Matt goes for the Twist of Fate, but Cesaro sends him into the middle rope, where Sheamus delivers a knee to the face of Matt. Cesaro goes for a pin, but Matt kicks out. The kickout sends Cesaro flying backwards, which allows Jeff to hit a Twist of Fate. He follows it with a Swanton Bomb and the Hardys pick up the victory. Matt and Jeff Hardy win
Backstage, Lana tells the team of Ricochet and Aleister Black that she doesn't know what the big deal about the duo is. They respond, saying Rusev and Nakamura will learn exactly what the hype is.
Up next, R-Truth will issue an open challenge for his United States championship! (Commercial)
In the ring, Truth says the he is going to follow in his hero's, John Cena's, footsteps and continue the U.S. open challenge. Andrade answers the challenge, but Rey Mysterio interrupts him. Mysterio attacks Andrade at the entrance ramp, and proceeds to make his way to the ring. Andrade enters the ring, but Truth stops him before he can attack Mysterio. Truth says that he will take on both men.
United States Championship Match: R-Truth vs. Andrade vs. Rey Mysterio
Andrade hits Mysterio with a running boot as soon as the bell rings. Truth goes for a runin scissors onto Andrade, but fails. Mysterio hits Andrade with hurricanrana, that sends him to the outside of the ring. Mysterio turns his attention to Truth, but is hit with a running spinning back elbow from Truth. Truth turns his attention to Andrade on the outside, but Andrade is able to grab Truth and powerbomb him onto the mat outside. Mysterio goes for a siding suicide dive on the outside of the ring, but Andrade catches him and delivers a code breaker. (Commercial)
We return to the match as the action continues. Truth and Mysterio trade blows back and forth, but end up delivering flying cross bodies to each other, swinging both men. Andrade is able to his running double knee to Mysterio in the corner. He attempts the same to Truth, but Truth is able to avoid it. Truth is able to pick up momentum, delivering moves from John Cena's moveset, including the five knuckle shuffle. He attempts an Attitude Adjustment, but Andrade is able to get out after a distraction from Zelina Vega. Truth is sent to the outside of the ring, as Mysterio hits Andrade with a hurricanrana. Mysterio goes for a 619, but Andrade avoids it. The two go back and forth, until Andrade is able to land a huge back elbow to the temple of Rey. Truth is able to return to the match and the three men trade blows. Mysterio is able to position both men for the 619, successfully hitting it on Andrade. However, Truth is able to avoid it and end up rolling Mysterio up for a pin. Truth is able to shock Mysterio and gain the pinfall victory. R-Truth wins
After the match, Andrade attacks Mysterio. He attempts a hammerlock ddt, but Mysterio is able to battle out and position Andrade for a 619, but Andrade is able to escape before Rey can land it.
Up next, Charlotte Flair will address the actions of Becky Lynch and Ronda Rousey from last night's Raw. (Commercial)
Charlotte makes her way to the ring to a mixed reaction from her hometown crowd. In the ring, she says backs the decision of Vince to replace Kofi with Owens, just like she liked the decision of for herself to replace Becky Lynch. Flair says that she is the gold standard, someone that can handle everything that comes with being the champion.
She says that she knows what she knows why both women made the decisions that they made, and that is because both women fear her. She says that Becky is afraid that she will be exposed by Flair, and that Rousey fears that Flair will give her a beating as bad as the one she did at Survivor Series. Flair says that she would never lay down her title the way that Rousey did.
She says that because Rousey laid her championship down, she is going to next week's Raw s that Vince McMahon can crown her Raw Women's Champion. (Commercial)
Aleister Black & Ricochet vs. Shinsuke Nakamura & Rusev
We comeback as Nakamura and Black begin the match. The two strikers trade strike attempts back and forth, until Black is able to grab the arm of Nakamura and get him into his corner, making the tag to Ricochet. Ricochet shorty goes on the attack to Nakamura, until Nakamura is able to land a kick to the knee of Ricochet. He tags and Rusev, and the two deliver blows to Ricochet. Rusev and Nakamura make a couple of quick tags back and forth, both delivering attacks to the leg as they tag in. Rusev comes in and delivers a big suplex to Ricochet. The action continues and Black is eventually to make the tag and go on the attack. However, a distraction from Nakamura allows Rusev to send Black to the outside of the ring. There, Rusev is able to land a huge blow that leaves Black downed on the ground. (Commercial)
We come back as Rusev remains in control of Aleister. He's able to cut the ring and half and not allow Black to make the tag to Ricochet. He delivers multiple right hands to Black in the corner and then locks in a bear hug in the middle of the ring. Black is able to fight out with a couple of hard elbows.The men trade blows, until Rusev sends Black crashing to the mat with a big clothesline. Rusev goes for a back suplex, but Black reverses and delivers a cross body. Black is able to tag in Ricochet, and he begins to go on the attack. With his momentum, he goes for a cross body onto Rusev, but Rusev catches him and drops him to the mat. Rusev goes for an Accolade, but Ricochet battles out. Nakamura makes the tag, as does Black. Nakamura is able to land a reverse exploder suplex. Nakamura sets up for a Kinshasa, but Black answers with a Black Mass. Ricochet and Aleister Black win
Backstage, AJ Styles is asked what is next for his career and how he plans to get out of the slump that he is in. Styles says that his plan is to dust himself off and step up to the next challenger. Randy Orton appears and questions the motives of AJ Styles. (Commercial)
Kofi Kingston & Kevin Owens vs. Daniel Bryan & Rowan
Kofi and Bryan begin the match, but Bryan quickly tags Rowan in.The two lockup in the middle of the ring, but Rowan quickly sends Kingston to the ground with his power. Kofi gets up and the two lock up again. This time, Rowan downs Kingston with a powerslam. He continues to show off the strength as Kingston retreats to his corner. There, Owens tags himself into the mach and immediately goes on the attack to Rowan, delivering multiple punches to the big man. Rowan folds Owens inside out with a shoulder tackle. Owens gets up and goes on the attack right away, but Rowan downs Owens once again. Bryan makes the tag and tries to keep the momentum going, but Owens is able to stop that momentum and tag Kofi in. Kofi delivers some blows to Bryan and eventually sends him to the outside of the ring. Kofi tags Owens in and Owens delivers a somersault dive onto Bryan on the outside of the ring. (Commercial)
We return as Rowan has the advantage against Kingston on the match. Rowan has locked in a chinlock in the middle of the ring. Kingston battles out shortly, but is sent down to the mat with a back elbow. Rowan is able to hit Kingston with a pump handle backbreaker slam and tag in Bryan. Bryan wrenches the nose and face of Kingston in the corner and tags Rowan back in. On the outside, Rowan delivers another powerslam to Kingston. Back in the ring, he goes for the pin, but Kofi kicks out at two. Rowan gets up and delivers a sanding splash onto Kingston and delivers another pin, but Kingston again kicks out. He picks Kofi up in a backbreaker positon and sends him into the corner. Bryan tags in and is able to land a superpex to Kofi. Bryan goes for the pin, but Kingston is able to kick out at two once again. Bryan begins to attack the arm of Kofi, but Kofi shows signs of life when he battle back with strikes. Bryan goes for a back suplex, but Kofi is able to reverse. Bryan, though, is able to lock in the LeBell Lock, but Kingston is able to get a foot on the bottom rope. Bryan sets Kingston up in the corner and begins to deliver running knees to Kingston. He lands two and goes for a third, but Kingston is able to hit Bryan with a double knee stomp. Owens tags into the match and begins his assault on Bryan. Rowan attempts to interfere, but Owens lands a superkick that sends him to the outside of the ring. Owens is then able to land a pump up powerbomb to Bryan. He goes for the pin, but Bryan kicks out at two. Owens goes to the top to set up for a frog splash, but Rowan grabs him from the top rope and sends him into the announce table. Rowan turns his attention to Kingston, but Kingston is able to send Rowan into the ring post, downing the big man. Owens makes his way back into the ring, where Bryan is setting up for a running knee strike. Bryan goes for the attack, but Owens is able to avoid it and deliver a stunner. Owens is able to pin Bryan for the pinfall victory. Kevin Owens and Kofi Kingston win
We end the night with the victors celebrating their win in the ring, while showing mutual respect for one another.