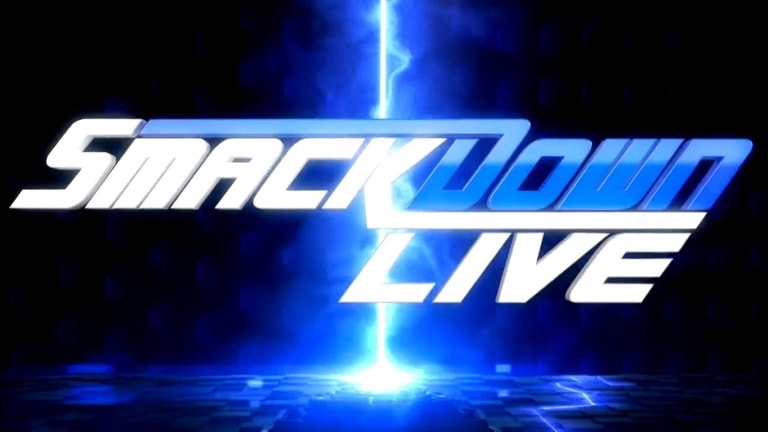 WWE Smackdown Viewership Report (08.28.18)
This week's episode of Smackdown Live, which featured a main event of Charlotte Flair facing Carmella for the Smackdown Women's Championship, gathered around 2,350,000 viewers. This is down about 3.6% from last week's numbers.
Smackdown ranked #5 in cable viewership for the night but was #1 in the 18-49 demographic for the fifth week in a row.
2018 WWE Smackdown Viewership Archive:
January 2, 2018 - 2,720,000 viewers
January 9, 2018 - 2,603,000 viewers
January 16, 2018 - 2,602,000 viewers
January 23, 2018 - 2,580,000 viewers
January 30, 2018 - 2,509,000 viewers
February 6, 2018 - 2,505,000 viewers
February 13, 2018 - 2,449,000 viewers
February 20, 2018 - 2,613,000 viewers
February 27, 2018 - 2,692,000 viewers
March 6, 2018 - 2,590,000 viewers
March 13, 2018 - 2,771,000 viewers
March 20, 2018 - 2,888,000 viewers
March 27, 2018 - 2,576,000 viewers
April 3, 2018 - 2,467,000 viewers
April 10, 2018 - 2,952,000 viewers
April 17, 2018 - 2,796,000 viewers
April 24, 2018 - 2,549,000 viewers
May 1, 2018 - 2,436,000 viewers
May 8, 2018 - 2,293,000 viewers
May 15, 2018 - 2,298,000 viewers
May 22, 2018 - 2,195,000 viewers
May 29, 2018 - 2,195,000 viewers
June 5, 2018 - 2,138,000 viewers
June 12, 2018 - 2,183,000 viewers
June 19, 2018 - 2,315,000 viewers
June 26, 2018 - 2,135,000 viewers
July 3, 2018 - 2,013,000 viewers
July 10, 2018 - 2,183,000 viewers
July 17, 2018 - 2,293,000 viewers
July 24, 2018 - 2,340,000 viewers
July 31, 2018 - 2,401,000 viewers
August 7, 2018 - 2,197,000 viewers
August 14, 2018 - 2,189,000 viewers
August 21, 2018 - 2,437,000 viewers
August 28, 2018 - 2,350,000 viewers
2017 WWE Smackdown Viewership Archive
2016 WWE Smackdown Viewership Archive