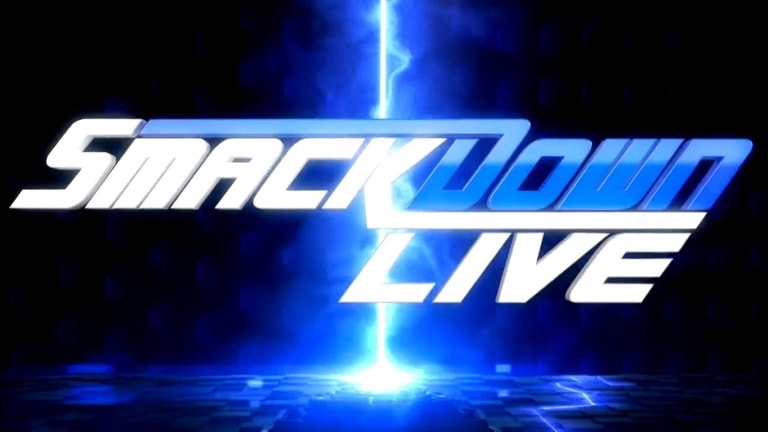 Smackdown Report Card: Go Kofi Go! (02.12.19) By Ben Bekavac
Charlotte Flair In-Ring Segment 
Grade: B+
Reasoning: This was a great promo by Charlotte calling Becky a "flash in the pan." There were some rough parts still from Charlotte, she still needs work on the mic. Also, Becky not interrupting really plays well with the whole she's "suspended for 60 days" work.
The IIconics vs. Mandy Rose and Sonya Deville vs. Naomi and Carmella 
Grade: B
Reasoning: Sonya Deville is super talented the most underused woman in the WWE as of now. That being said, this match was solid.  Naomi and Carmella look to be a solid tag team especially since they were thrown together recently.  The IIconics with the after the match beat down sends a clear message that they aren't messing around. However, Carmella and Naomi picking up the win is great. What's even better is Mandy Rose and Sonya Deville starting the match Sunday against Sasha Banks and Bayley.  That's going to be pure gold and hopefully it is the best match of the night.
Miz TV Segment 
Grade: A+
Reasoning: This segment was pure comedy gold. Miz and Shane together as a tag team have really grown on me. The one line from Miz that made this segment was "should we talking about Mandy Rose?" Great mic work from both teams in this segment. The Uso's are still the best tag team in the WWE today so this match should be great on Sunday. Genuinely excited Elimination Chamber this Sunday.
Gauntlet match: Kofi Kingston vs Daniel Bryan vs Jeff Hardy vs Samoa Joe vs AJ Styles vs Randy Orton (Winner gets to enter the Elimination Chamber last)
Grade: A++
Reasoning: Mustafa Ali having to miss this match due to injuries is sad but seeing Kofi Kingston replace Ali makes it better.  At first, I was skeptical but the way they booked Kofi on Smackdown makes all the difference in the world. Kofi getting a legitimate shot is very exciting. Kofi pushed Daniel Bryan to his limit and then beat him. Let me repeat this for those not paying enough attention KOFI KINGSTON PINNED THE WWE CHAMPION CLEAN!  Not only that but Kofi went on to beat Jeff Hardy and Samoa Joe.  After beating Joe there was a post victory beat down by Joe which lead perfectly into AJ Styles part.  He played the reluctant fighter perfectly and him beating Kofi played out well.  However, if I were booking it I would've had Joe attack AJ allowing Kofi to win AGAIN only to be immediately RKOed and pinned by Orton, like AJ ended up getting booked. In the end, this one match may have done as much for Kofi's career as the last several years of booking in the New Day has. (And that's saying something) In the end Kofi ended up wrestling more than an hour and stole the hearts of fans in doing so.
Final Show Grade: A-
Reasoning: The show was great worlds better than Monday Night Raw this week. This is why I think Raw should go back to 2 hours.  The flow of Smackdown moves so much better than it does on Raw and this week was a perfect comparison between 2 and 3 hours. This episode of Smackdown was a real build towards the Elimination Chamber and it worked well. We got to see a little bit of everything tonight to build towards those matches. Kofi lasted an hour in the gauntlet match proving that he's more than worthy of the open chamber spot. Daniel Bryan is still "Earth Day" Daniel Bryan. I am hopeful that he drops the WWE Championship at Elimination Chamber to see what he can do with his current character without the belt on him. That being said, I think Randy Orton picks up the WWE title this Sunday.  In my fantasy booking scenerio I would have Bray Wyatt show up with the lights off and his sister Abigail on Daniel Bryan. Leaving him motionless Randy picks up the win. After also beating Styles to win it would set up a match WrestleMania Orton vs. AJ Styles for the WWE Championship. As well we get Bray vs Daniel Bryan at WrestleMania. Hopefully, they do something along the lines of this to plant the seeds for the road to WrestleMania 35.