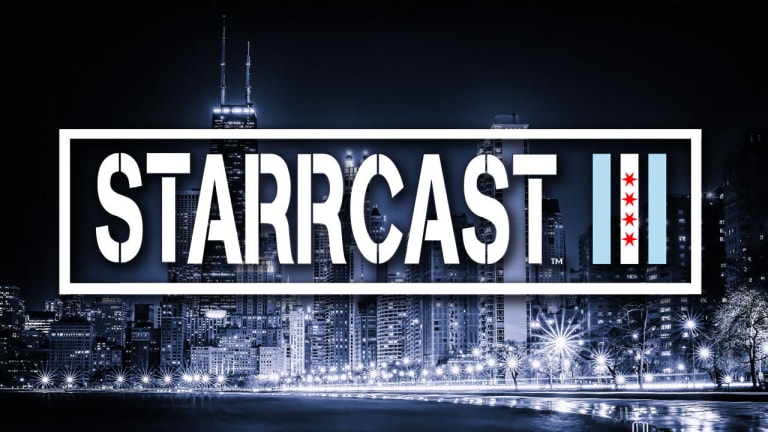 Starrcast III Schedule Finalized
Well, it's that time again... Starrcast is putting on their third event (2nd this year) and the schedule has been finalized. 
Ahead of the media call tomorrow, Starrcast provided some details about the event that will be taking place during Labor Day Weekend. 
The Official All Out Press Conference
One of the unique things Starrcast has presented in each of their events is a press conference event that provides a "big fight feel" to all of the matches occurring at the PPV event the following night. Starrcast III will be no different.
The first press conference provided some fun moments including Adam "Hangman" Page admitting to the "murder" of Joey Ryan, "The Bad Boy" Joey Janela loudly introducing himself to the Chicago press conference attendees, and a comedy spot with Marty Scurll weighing himself in. 
The second version of the event was much different, but still included a very familiar setting (think UFC). The event is one of the biggest of the weekend.
Undesirable to Undeniable: Cody
Tony Schiavone will sit down with Cody to discuss the journey he has taken in wrestling. Despite being born into wrestling royalty, Cody's journey has not been an easy one. This panel will allow Cody an opportunity to discuss the peaks and valleys of his career.
Moxley
All Elite Wrestling has been using legendary wrestling commentator "The Voice of Wrestling" Jim Ross to interview the roster in the popular "Road To All Out" series. In this event, JR will sit down with Mox to discuss his career and find out what he has planned for not only AEW, but the wrestling industry as a whole. 
Lifestyles of the Rich and Famous: MJF
Obnoxious, brash, off-putting, but undeniably a rising star in the industry, MJF will have an opportunity to give a candid look at the luxurious life of one of AEW's biggest and brightest stars.
CM Punk Interview
And of course, the marquee event of the weekend, CM Punk will have an interview hosted live from Starrcast III which will surely be can't miss.
The write-up above is just a small sample of all of the events able to experience live in Chicago or on FITE TV. 
If you're heading to Chicago for All Out and would like to purchase tickets, or even if you're unable to attend the event, head to www.starrcast.com to purchase bracelets for the weekend of watch every event live (or on replay) on FITE.