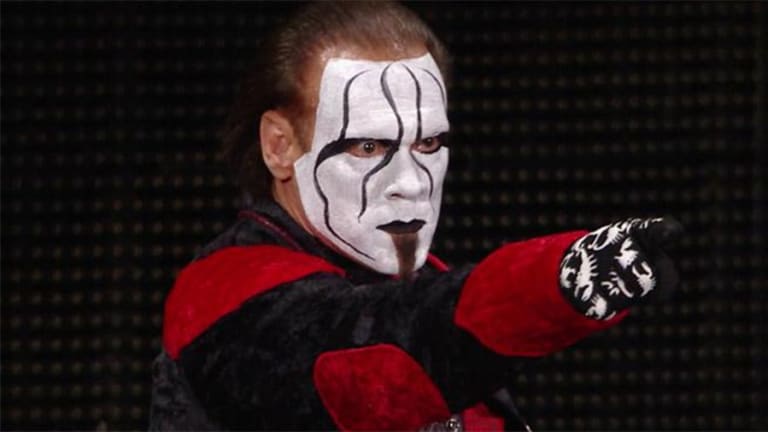 Sting on Vince McMahon's Reaction to TNA
During an interview conducted by Bill Apter, Sting talked about how Vince McMahon reacted when he found out Sting might be signing with TNA in the middle of negotiations with WWE:
"I ended up going to TNA and I'll never forget having that conversation with Vince. He's on the phone with me and he says, 'you know, Sting,' he said, 'I find this hard to believe. The legacy that you leave behind and the thought of you going to TNA is just, blah.' That's exactly what he said, 'blah!' And so then you fast forward to me coming back to do WrestleMania, I sent out a text to Vince and Triple H, and I simply said, 'have you guys turned the page on Sting yet?' because I honestly didn't know. Did they turn the page? Are they done or would they consider a run up there?"
But Sting has fond memories of working for TNA:
"Yeah, I thought, 'let's try TNA.' And, again, they kind of gave me what I wanted. Obviously, it wasn't all about money with TNA, but the schedule though that I ended up having, that I could attain and they were very agreeable. And so, we did that and the rest is history. I planned on doing it for a year maybe or a couple of years. But they brought me in in hopes that other bigger name guys might want to come in and I thought that worked because, quite frankly, quite a few of them ended up coming in. Kurt Angle was the first. Mick Foley was there. [Scott] Hall and [Kevin] Nash, they were there. Scotty Steiner was there. Hulk Hogan was there. A lot of guys ended up coming in and it was a lot of fun. It really was."