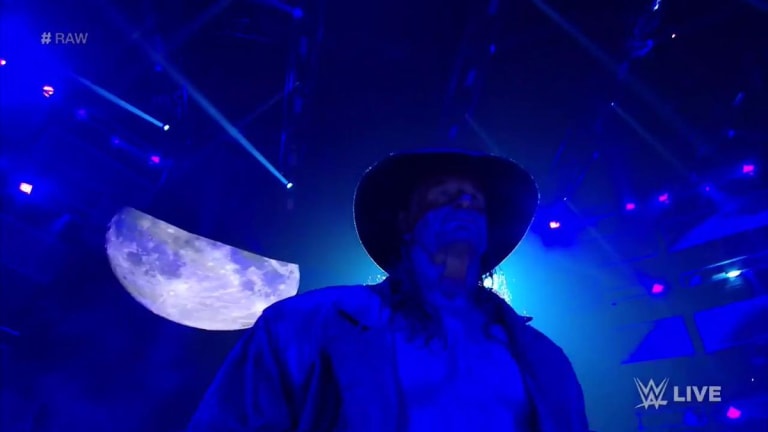 The Undertaker Makes Surprising Appearance on RAW
During an attempted re-do of Elias' musical performance, he threatened that whoever interrupted him next "is a Dead Man."
Truer words have never been spoken.
As if on cue, The Undertaker made an appearance and slowly entered the ring. Of course, to the surprise of no one, Taker hit Elias with the Tombstone and went on his way.