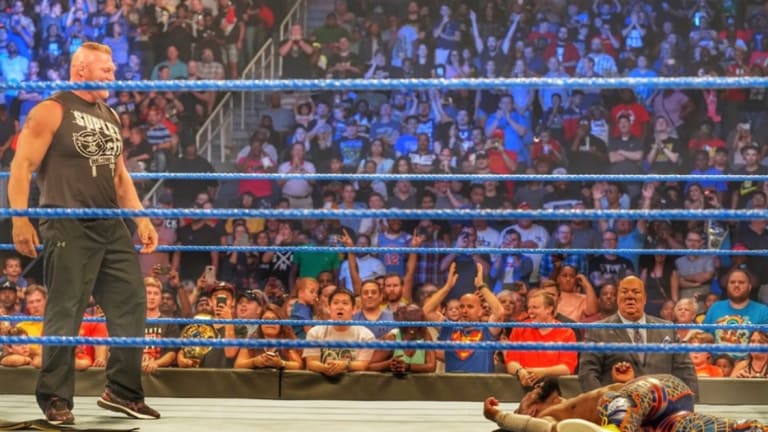 This Week's Smackdown Viewership (09/17/19)-The Beast Returns And Ratings Stay The Same
This week's episode of Smackdown Live, which featured a return of the Beast Incarnate, Brock Lesnar, and challenging Kofi Kingston for the WWE Championship on the debut of FOX, drew in an average of 2.06 million viewers. 
This viewership stayed the same from last week's 2.06 million viewers from when WWE was at Madison Square Garden. 
Ryan's Thought: Well, it didn't go down, but didn't get go up. I'm assuming WWE is gonna use these next few weeks to promote the move to FOX and then worry about ratings once they go over to the new network. They've already promoted it with the big announcement of Lesnar coming to the debut to wrestle on Smackdown in the first time in 15 years.