Tye Dillinger Suffers Apparent Leg Injury At WWE NXT Live Event
It looks like Tye Dillinger suffered a leg injury at tonight's WWE NXT live event in Detroit, Michigan. We don't have details right now other than Dillinger landed bad off a backflip out of suplex. The referee threw up the X and the match, against Sami Zayn, only went five to seven minutes.
Dillinger had assistance to get to his feet and it looked pretty bad. We hope to have more details as soon as they become available. Here are a couple of photos from the match: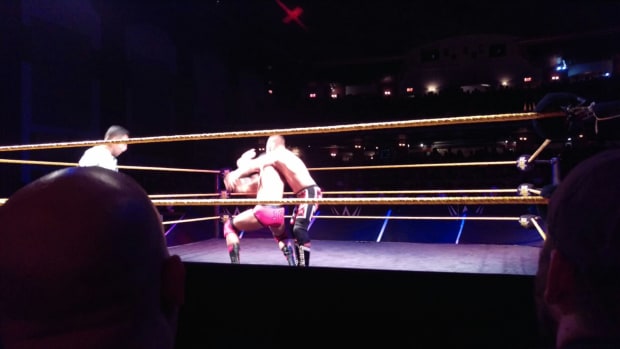 Download our FREE App! Dirt Sheet for iPhone, Android and iPad.