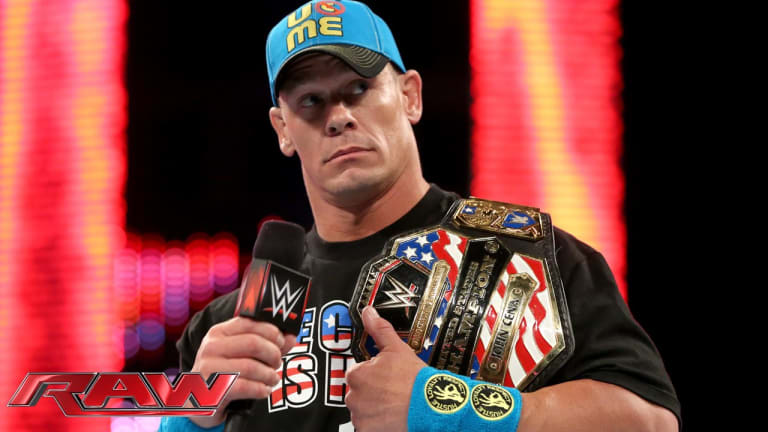 Update On John Cena And The Endangered Crown Jewel Event
John Cena, who has been the face of the WWE for almost 15 years now, has been a true workhorse and soldier for the company.
Last week, Cena made it official to the WWE higher ups that he does not intend to go to Saudi Arabia for the Crown Jewel event. There were rumors going around last week stating that several top WWE talent told officials they would not be going to Saudi Arabia.
These rumors needed clarification due to the fact that as of this writing, Cena was the only talent that made officials aware that he intended not to go. Others have expressed their thoughts about it being an unsafe work environment. Creative has already been told that they need to figure out a plan to take Cena out of the World Cup Tournament.
WWE is waiting to remove Cena because as of today, they are anticipating to see if the United States Government will even let them go. WWE would like to keep the door open with Saudi Arabia and future paydays. The feeling for them is to wait and see if Cena needs to be removed from the show if they continue with the event in Saudi. 
As of this writing, other possible locations for this event are no longer being an option due to the short notice. Originally, the United Kingdom was an option for WWE, however, if the show is canceled, it seems that they will push the matches back to Survivor Series. The chances of this show going on is now a coin toss at this point. 
WWE and Cena could not get an agreement for Cena to appear on Raw to fill the void spot of Roman Reigns due to other prior commitments. As we reported earlier in today's premium news, it was a booking scramble yesterday and WWE thought Cena would be an option. 
Many feel that Cena was the first, but not the last to express their thoughts on this event to management. If WWE does continue with this show, it will be interesting to see how it will effect WWE without John Cena.