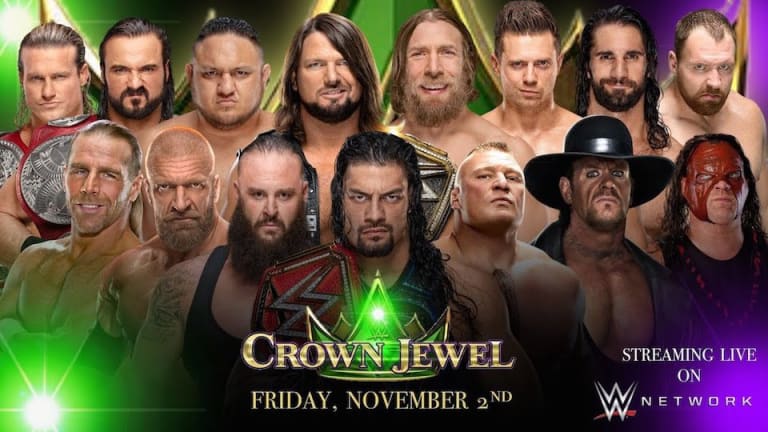 Update On Crown Jewel Show In Saudi Arabia
With so much movement and so much going on involving World Wrestling Entertainment and Italy Sports with this ongoing issue with the government of Saudi Arabia, where do we stand right now? 
As reported yesterday and on WNW Premium, WWE was considering moving the event to a different location. There was a meeting held two days ago involving World Wrestling Entertainment and certain agents to discuss a possible move for Crown Jewel. Things do happen quickly and change in 24 hours, and as of today, another meeting was held with their executive officials in regards to the show and what has happened this past week.
WWE is now considering canceling the Crown Jewel event all together and moving the matches to Survivor Series. If WWE chooses to cancel the event, the Saudi Sports Authority will likely cancel the entirety of WWE's contract that is worth nearly 1 billion dollars. At this time, it is unknown at this time if they move the matches to Survivor Series or if Brock Lesnar will be at the show. The plan as of this writing is still to have Shawn Michaels return to the ring due to it being built up. We can also note that Glenn Jacobs, or better known as Kane, stated that he stills plan on appearing at Crown Jewel and to wrestle. He said he and his family are praying for Khashoggi and his family.
From a financial point, Shawn Michaels will be paid in addition. If they decide to bring Lesnar in, how much he is getting paid if the show is not in Saudi Arabia is unknown at this time. In addition to this, government officials and agencies are now very outspoken into WWE going to Saudi Arabia and is making it known that they should not be going through with this, and the heat is on WWE. 
Sponsors have already reached out to them to express their discontent on the Saudi show. 
We will have more news on this situation as it breaks and is constantly changing in regards to this event.