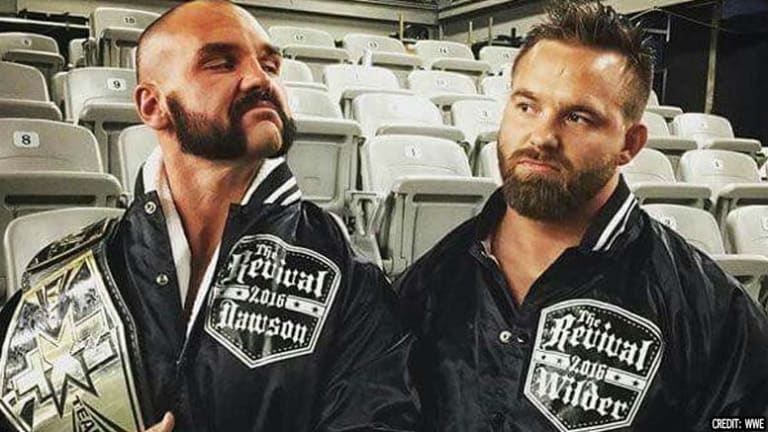 Wednesday Morning News Update (5/6) - Chris Jericho Interviews The Revival, WWE Money in The Bank PPV Taping Notes and Recently Released WWE Producer Rips on Shows Without Crowds
In what is usually the biggest day of the week in Professional Wrestling with WWE NXT and AEW Dynamite going head-to-head, later tonight, WNW will get you up-to-speed on anything you may have missed, last night!
- Last night, Chris Jericho took to his Twitter account to announce that The Revival (now named The Revolt) will appear on his "Talk Is Jericho" podcast, later today.
Check-out the announcement from "Le Champion", below!
- According to PWInsider, WWE will air every match other than the 2 Money in The Bank matches, live from the company's Performance Center in Orlando, Florida, this Sunday evening.
It was recently reported that the company taped the 2 Money in The Bank matches from the WWE Headquarters in Stamford, Connecticut, several weeks ago.
- Recently released (or furloughed) WWE producer, Shane Helms responded to a comment on Twitter regarding Sports without fans and said the following about Pro Wrestling without crowds:
For all of the latest news and more from the world of Pro Wrestling, be sure to stay with WrestlingNewsWorld.com! You can find me on Twitter (@TattedCJ)!