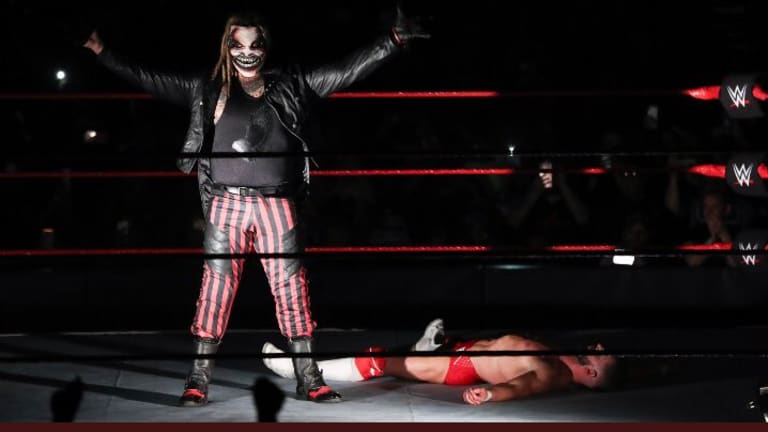 Backstage News On Bray Wyatt and Finn Balor, WWE Trying to Bring In Big Name For SummerSlam? WWE Trying To Lock Up Talent
The following article is part of our premium news section. If you're interested in this news and you're not a premium subscriber, why not give it a try? We put out breaking premium news and backstage news on a frequent basis that we can 100% confirm. If you ARE a premium member, welcome back! Thanks for helping us do what we do!
Thomas Fenton Reports:
During this past week's Monday Night Raw, we saw the re-debut of Bray Wyatt after he attacked Finn Balor following Finn's loss to Samoa Joe. The plan moving forward is to have Bray and Finn go one on one at SummerSlam and with interesting news first reported by Ryan Satin, is that Balor will be taking time off after SummerSlam. There was much speculation as to why this came to be and I reached out and was told this was planned, and not a negative thing. Finn will be back before the launch on FOX. The interesting timing, however, with just three weeks left for SummerSlam, will it be Bray or AJ Styles and The Club that write Finn off. 
The Raw Reunion was planned for sometime simply because they want to draw viewership numbers and to capitalize on a bigger audience. I would fully expect an unadvertised appearance of a NXT debut on the show. 
Alexa Bliss took to social media after Raw to voice her displeasure of the Raw crowd. While I understand her frustration, the company did no favors for the women with the length and structure of the match.
There have been talks of potentially tying to get Daniel Cormier to be the special guest referee at Summerslam, at the time of writing I can not confirm how deep those talks were minus that it was brought up and discussed. 
Mickie James had successful ACL knee surgery earlier this week and is on the road to recovery. 
As we mentioned on the Sunday update, WWE was thrilled not only with how Evolve came across on the network, but also the amount of views the show received was much more than expected. It is now considered an absolute home run.
 WWE continues to eyeball and explore talent that previously may not have been a talent normally on their radar. This is a concentrated effort to lock up talent that may be beneficial to other companies. WWE has also looked at talent that AEW has used but that may not be under contract to them yet. I would also expect other promotions to do the same moving forward with talent.