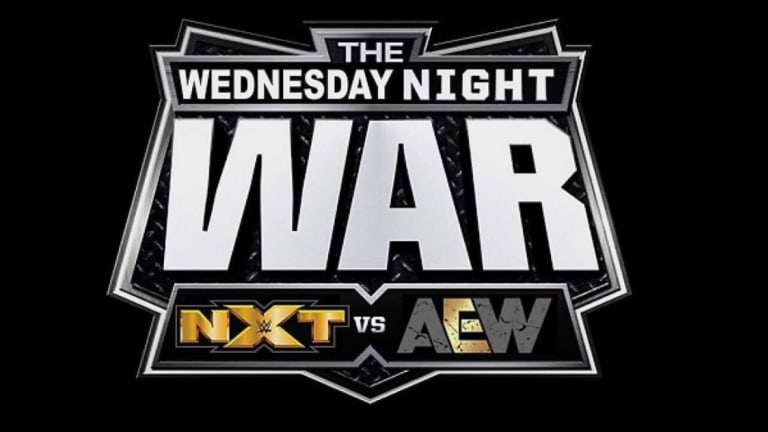 Wrestling News World's WIN: Week In News With Thomas Fenton
-WWE Friday Night Smackdown did a average viewership of 2.46, however they still managed to have very strong demos. In the 18-49 demo Smackdown did a .77 which put them near the top of network television by a large margin. More importantly the 18-34 demo Smackdown owned Friday night network television with a .55, the next closest was a .3. One of the most telling things about the Friday night show is that WWE seems to be gaining traction on the younger demographic which is tremendous news for not only the company, but the wrestling business in general. Smackdown also faced some very stiff competition as game 5 of the MLB ALCS which aired during the same time projected very high, and in addition to this the Big 10 had a Friday night football game featuring Ohio state. Smackdown will be airing next Friday for 1 week only on FS1 due to The World Series on FOX.
-In The Wedsnday Night Veiwership War, both AEW and NXT were down this week after not going up against the MLB due to weather conditions canceling the game on Wednsday. One of the bigger concerns for Wedsnday night is not this weeks numbers, but however the total loss of both shows since the launch. While AEW has had tremendous success in the key demos and this week even topping the NBA and NHL, but it is a big picture game. After 5 weeks of WWE NXT the total loss of veiwers is just over 39%, with drops of the following:
Week 1-2: Down 1.18 to 1.0 with .173 viewers lost or 14.8%
Week 2-3: Down 1 to .89 with .11 viewers lost or 11.43%
Week 3-4: Down .89 to .79 with .1 viewers lost or 11.34%
Week 4-5: Down .79 to .712 with .087 viewers lost or 9.87%
NXT from week 1 to week 5 with .467 viewers lost or 39.6%
AEW Dynamite, while putting up tremendous rating demos and share, is suffering the same issues:
Week 1-2: Down 1.41 to 1.14 with .305 viewers lost or 19.1%
Week 2-3: Down 1.14 to 1.01 with .13 viewers lost or 11.5%
AEW from week 1-3 with .395 viewers lost or 28.03%
(TruTV viewership numbers may skew week 2)
Between both the Wednesday shows, they have lost just over 850 thousand viewers from week 1. Obviously when you have such a strong premier number like AEW had it will take some settling in, so there should be less concern there. NXT which is dipping into the low 7's is a struggle right now and you can see the hit AEW has taken from NXT from week 1 of 1.18 to week 5 of .712. AEW is growing in a demo that started low which is the over 50 demo, which has been a steady consistent flow of an audience for pro wrestling over the last decade. NXT has slowly gained traction in the younger demo of under 17 and this is likely going to be the biggest story moving forward, is the FOX proper Friday night prime time show attracting some of the young fans back. As of today sure we could say yes, but it is just to early to tell and there is not enough weeks of data yet. AEW's biggest rated quarter was their opening segment was the opening quarter. Some other notable veiwership movers for week 3, gains for Pentagon, Fenix, Jungle Boy, Marko Stunt, Omega, Page, Mox and Pac. Veiwer ship drops were Britt Baker, Riho (who has been increasing veiwers previously) Ortiz and Santano vs. Silver and Reynolds, and surprisingly Darby Allin vs. Jericho. The movers for NXT were Matt Riddle, Second Quarter Ciampa finish and Undistputed Era, over run with Dunn helped. The tag team match on NXT with Imperium, and Killian Dain vs. Boa lost viewers, however the show did not fluctuate as much as AEW and one of those reasons is the starting viewership was not as high. Next Wednesday it will be an uphill battle against the World Series and NBA.
-Crown Jewel which is featuring a loaded card on Thursday October 31st, will not have some of the stars of past events. In addition to Daniel Bryan, Sami Zayn, and Kevin Owens all being almost a lock to not be on the show, other plans have also closed the door for certain matches. Prior to WWE acquiring Cain Velazuez Crown Jewel was heavily promoted with The Undertaker and Hulk Hogan, while Hulk Hogan is still scheduled for the show, The Undertaker is in question. The Undertaker was not used on the first Smackdown as WWE simply did not have a plan for him due to the loaded card of The Prince wanting Tyson Fury and Cain. The assumption prior to landing Cain and Fury was for The Undertaker to be working the show for another big pay day, and Goldberg was also an option to work the show. Once WWE secured Cain it was then thought they it may be over doing thing to have them on the show. As of writing The Undertaker is not planned for the show, that being said WWE could still get him a payday on team Hogan or in an angle. Many were speculating the Matt Riddle would be headed to RAW to work a match with Goldeberg on the show, this obviously did not come to fruition. The rematch of The Fiend vs. Seth Rollins was added late to the show, this was not originally planned as we saw Rollins was a member of team Hogan. The line up for Crown Jewel currently announced is as follows:
Brock Lesnar vs. Cain Velazuez
Braun Strowman vs. Tyson Fury
The Fiend vs. Seth Rollins ("Can't Be Stopped For Any Reason")
Team Hogan (Ricochet, Rusev, Roman Reigns and 2 others TBD) vs Team Flair ( Randy Orton, King Corbin, Shinsuke Nakamura, Bobby Lashley
Tag Team Turmoil Match (New Day vs. Lucha House Party vs. Heavy Machinery vs. Viking Raiders vs. The OC vs. Dolph Ziggler and Robert Roode vs. The Revival vs. Ryder and Hawkins
Mansoor vs. Cesaro
-FS1's debut of WWE Backstage on October 15th did just under 600k viewers while Total Divas on that same night did 281k viewers, it is unlikely that WWE Backstage stays near those numbers as much of that was the over run from the MLB game that night. It was great for WWE to have that expanded audience and lead in, but moving into a normal time slot without nearly that leadin will effect it much differently.
-Rey Mysterio will be teaming with Cain Velasquez on November 30th in Mexico City for a WWE Supershow which is likely to be aired on the network. WWE must be confident that Cain's knee can hold up without major surgury. While wishing Cain a speedy recovery, one would think WWE would want this handled first thing after Crown Jewel. It is possible that other trreatments have helped improve the knee to make surgury a later option. WWE however will have to monitor this closey as the worst case situation is that knee wears down and he has to have surgury in December and is out for all Mania season.
-The worst kept secret in pro wrestling Alex Zayne will be working the Impact All Glory show, he will be involved in a triple threat vs. Blake Christian and Mark Wheeler. For those asking no Alex is not signed to Impact and this is currently just booked as a one off.
-MLW announced Zeda Zhang will fight in the first women's division match at MLW: Blood & Thunder at GILT Nightclub in Orlando, Florida on November 9. The event will be a MLW FUSION TV taping for beIN SPORTS.The event has a special matinee bell time of 4:00pm with doors opening at 3:00pm to the general public.Fans can buy tickets now at MLWgo.com. Originally competing in MLW in 2018, the gifted Chinese American fighter has journeyed around the world over the last 16 months training in MMA and competing in China and throughout Asian in a quest to further enhance her skills. Now the stage is set for Zeda Zhang's return to Major League Wrestling with the first women's match kicking off the division this fall in Orlando. As for Zhang's opponent, MLW can confirm league officials are in talks with an undisclosed female fighter to step into the MLW ring. More details are expected in the coming days.See history made LIVE in Orlando on November 9.
-Monday afternoon, via email, MLW (Major League Wrestling) notified their staff that Alex Greenfield, who worked on the TV production side of the company, had been removed from MLW.
Alex Greenfield, known to many as Greeny, worked with MLW as a producer. Greenfield had been actively seeking positions with other organizations and flaunting his access to MLW information as part of his value, if hired. When MLW found out they had a mole, he was terminated. Those close to the situation compared it to Tod Gordon being removed from ECW under similar circumstances.
-World Wonder Ring Stardom has been purchased by Kix Road, a subsidiary of Bushiroad. Internet speculation has led many to believe that this is a merger between Stardom and NJPW as Bushiroad is the parent company for New Japan Pro Wrestling. However, this is not true. At this time, there are no announced plans for NJPW to begin using Stardom's roster as a stepping stone toward creating their own women's division. Stardom and NJPW will be run and kept completely separate. Current CEO of Stardom, Hiroshi "Rossy" Ogawa, will remain in his role, but the company World Wonder Ring Stardom will no longer exist as a company. Bushiroad will attempt to grow Stardom globally through advertising and television, similar to the way NJPW's resurgence was built. Stardom's streaming network will remain exclusive for Stardom events and NJPW will not be streaming these events on NJPW World. The marketing campaigns for Stardom by Bushiroad will begin January with more advertising in wrestling magazines, on billboards, and on television. The product will be marketed as part of the Bushiroad family. Another big bit of news with this acquisition is that the Stardom talent is expected to sign full-time contracts.
-WWE announced Tuesday afternoon that Bruce Prichard will be named as the Executive Director of Smackdown, replacing Eric Bischoff in the role. Prichard will be working directly with Vince McMahon, reporting to him on all duties for Friday Night Smackdown episodes.
Here's WWE statement down below:
"Bruce Prichard has been announced as the Executive Director of Friday Night SmackDown, reporting directly to WWE Chairman & CEO Vince McMahon. Prichard will oversee the creative development of Friday NightSmackDown on FOX and ensure integration across all platforms and lines of business, replacing Eric Bischoff. Prichard brings nearly 40 years of experience in sports-entertainment with an extensive background in character development and creative storytelling. During his career, Prichard has served in a variety of roles, including announcer, producer, agent and on-screen personality. Earlier this year, Prichard returned to WWE as a member of the company's creative team."
-NJPW Released the following:
"In addition, fans attending the San Jose Civic event on November 9 will be a part of professional wrestling history, as the night will see Jyushin Thunder Liger's final ever wrestling appearance in the United States. Liger's history in America is rich indeed, and this is your last chance to see the living legend compete on American soil. The first of Liger's two retirement matches, on January 4, night one of Wrestle Kingdom 14, was set earlier this week. What will be in strore for Liger for his last match in the US?"
-Corey Graves has launch a podcast titled "After The Bell."
"Each Wednesday, Graves will break down the action from WWE's flagship programming, taking listeners on a captivating ride through the hottest WWE storylines while he catches up with the most noteworthy Superstars of the week."