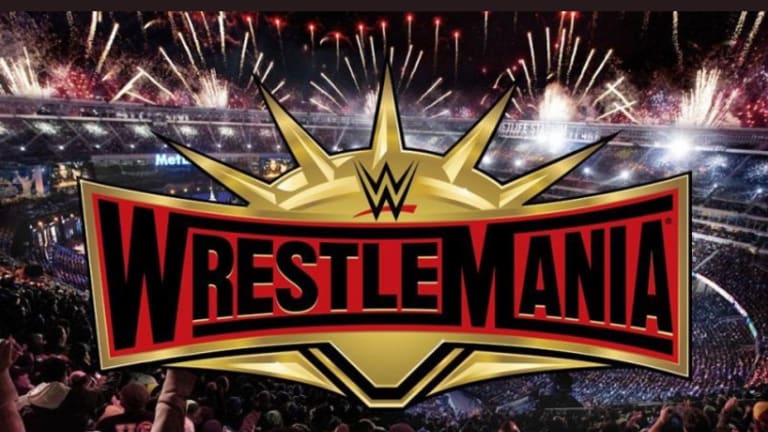 WWE WrestleMania Final Match Lineup And Plans
The road to WrestleMania will reach its final stop this week in New York for what can be considered Mania Weekend, as it is much bigger than WrestleMania itself. This year's WrestleMania build, however, has given us many twists and turns, and some would even say the wrong direction. WWE got the news after most of the Mania plans were set, that Roman Reigns would be cleared to compete after his battle with Leukemia, which threw a pleasant short cut to the Road to WrestleMania. This WrestleMania will be available on traditional PPV outlets and Card will feature 17 matches. Below is the final, updated WrestleMania card, but please remember plans can change at anytime.
Raw Women's Championship Match 
Ronda Rousey (c) vs Becky Lynch vs Charlotte Flair
This matchup has taken us on many turns, and many, including myself, would go on to say too many. Much on the controversy started at the Royl Rumble with Lynch's tap out loss to Asuka in the center of the ring, but then going on to win the Women's Royal Rumble Match. Charlotte was then added to the match by Vince McMahon himself. Charlotte would then go on and defeat Asuka to win the Smackdown Live Women's Championship. The match now features not only one, but two of the Women's Titles. WWE is building this as winner takes all, but still working on how that will work. Meanwhile, Ronda Rousey has gone from beloved fan favorite to a crazed former MMA fighter. All of these things obviously play into real life. All three women have tried to blur the lines of reality and storytelling in this feud. Just last week it was announced that this will main event the show. 
Universal Championship Match
Brock Lesnar (c) vs Seth Rollins
When Roman Reigns went ill, WWE put Seth Rollins as their top baby face with a Royal Rumble Match win earlier this year. Brock and the Universal Championship has been on the most consistent things with the company the past few years. Brock has been able to leverage his UFC negotiating power and WWE negotiating power into what seems to be short term deals that continue to escalate. With Brock Lesnar returning to Saudi Arabia next month for WWE's next show, it's likely we see the Beast retain the title again. 
WWE Championship Match 
Daniel Bryan (c) vs Kofi Kingston 
Kofi attempted to shatter all 'glas ceilings' on the way to 'KofiMania'. This build has taken us on a rollercoaster of emotions with Vince McMahon finding every reason not to give Kofi a WWE Championship Match. Kofi, who has been with the company for over a decade, will finally get his rightful WrestleMania moment this Sunday in NY. 
No Holds Barred Match 
Triple H vs Batista
Beginning with Batista's return to WWE at Ric Flair's 70th birthday to ruin it, this match has gone on to be now seen as 'Career vs Career'. Some have loved the promos between the two, while others have not. The bottom line is that it is a big time match with big name power, however, what is being told in the ring is what people will be talking about the following day. 
Singles Match
Roman Reigns vs Drew McIntyre 
WrestleMania dream matches can happen in mysterious ways. WWE's biggest face in the company will battle the man that took the brothers of Reigns, Dean Ambrose and Seth Rollins, then went on to say he will end Roman. 
Singles Match 
AJ Styles vs Randy Orton 
Every year for Mania, you have a match that you think could be oustanding, but could it be phenomenal? True to being a 'WWE Guy', Orton will battle 'The Face that runs the Place', Styles. The tension between the two have been building for weeks and I expect an excellent worked match in this one. 
Intercontinental Championship Match 
Bobby Lashley (c) vs Finn Balor 
Finn recently won the title by pinning Lio Rush in a two on one handicap match, only to lose it weeks later. Could we see a Demon victory on the grandest stage of them all? All local advertisements feature Finn in full paint as the Demon. 
United States Championship Match
Samoa Joe (c) vs Rey Mysterio 
Joe has been nothing short of amazing as of late for his character and delivery for WWE. To keep this short, this could steal the show.
Cruiserweight Championship Match
Buddy Murphy vs Tony Nese 
The Women's Battle Royal Match 
Falls Count Anywhere Match 
Shane McMahon vs The Miz 
In a feud that started nearly a year ago, once again we see Shane in high profile match at WrestleMania. 
Women's Tag Team Championship Match 
Sasha Banks and Bayley (c) vs Natalya and Beth Phoenix vs Tamina and Nia Jax vs The IIconics 
The real question here is do we see the Four Horse Women hold the titles to end the show? 
Singles Match 
Kurt Angle vs Baron Corbin 
While many wanted Kurt's last match to be against John Cena, the reality of it is that it's Baron Corbin and I would not expect this match to go long. 
Andre The Giant Memorial Battle Royal
Not offical for the show, but planned
Singles Match 
John Cena vs TBD 
Raw Tag Team Championship Match 
The Revival (c) vs Ricochet and Aleister Black 
WNW will be live all week from New Yorrk as our own Thomas Fenton will be live from MLW, Impact, NXT and G1 Supercard. Our very own Zack Krasney will be live from WrestleMania.