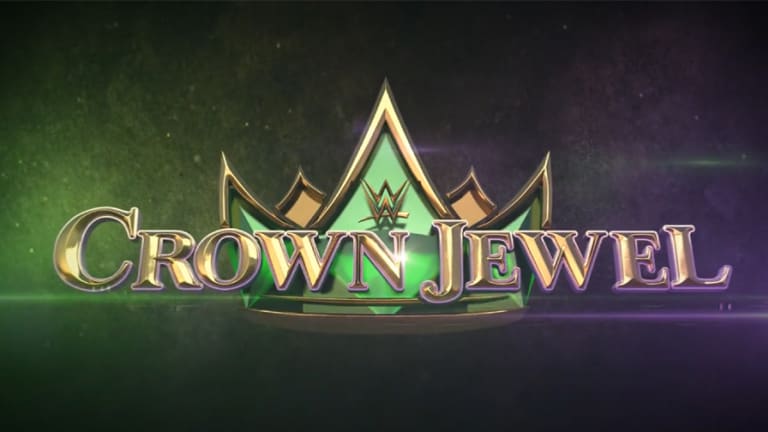 WWE Crown Jewel Results (11/2/18)
Even after all of the controversy, WWE returned to Saudi Arabia for the second time this year.  Hulk Hogan returned to a WWE event for the first time in some years, Shawn Michaels returned to the ring, Brock Lesnar was back in action and the Samoa Joe/AJ Styles saga continued. Daniel Bryan and John Cena were written out of their matches with the storylines behind them due to the controversy with the country. Shane McMahon replaced a superstar in the World Cup Finals due to a kayfabe injury. With that being said, the results of tonight's show are as followed:
-Shinsuke Nakamura defeated Rusev to retain the US Championship
-World Cup Tournament: Rey Mysterio defeated Randy Orton to advance
-World Cup Tournament: The Miz defeated Jeff Hardy to advance
-World Cup Tournament: Seth Rollins defeated Bobby Lashley to advance
-World Cup Tournament: Dolph Ziggler defeated Kurt Angle to advance
-The Bar defeated The New Day to retain the Smackdown Tag Team Championships
-World Cup Semi-Finals: The Miz defeated Rey Mysterio to advance
-World Cup Semi-Finals: Dolph Ziggler defeated Seth Rollins to advance
-AJ Styles defeated Samoa Joe to retain the WWE Championship
-Brock Lesnar defeated Braun Strowman to win the vacant Universal Championship
-Shane McMahon defeated Dolph Ziggler to win the World Cup
Overall, the pay-per-view was pretty bad. A lot of these matches made a lot of the Superstars look pretty bad. But it may be a good storyline leading up to Survivor Series.