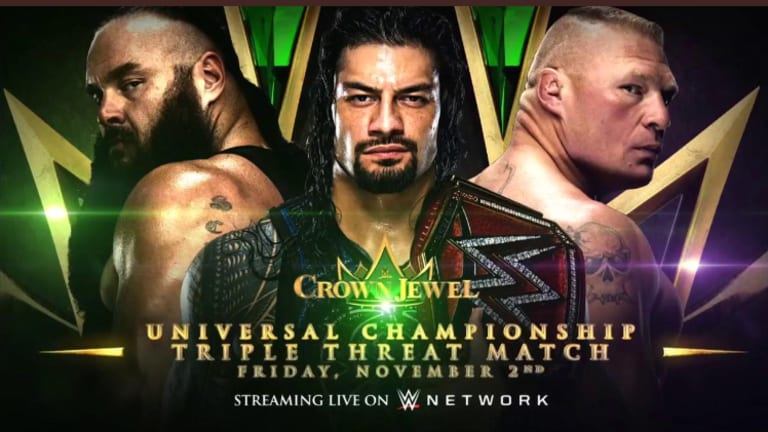 WWE Crown Jewel Information
WWE's next event in Saudi Arabia will be held on November 2nd and is named 'Crown Jewel'. They are advertising AJ Styles vs Daniel Bryan for the WWE Championship, along with Roman Reigns defending his Universal Championship against Brock Lesnar and Braun Strowman. 
It's interesting to note that the event is now being advertised to be taking place at the King Saudi University Stadium, which can hold up to 25K in attendance. The original location for Crown Jewel was at the King Fahd International Stadium, which holds well over 68K people in attendance. 
Check out down below for WWE's Press Release for the event: 
RIYADH, SAUDI ARABIA and STAMFORD, Conn., October 6, 2018 – The WWE Championship match featuring AJ Styles vs. Daniel Bryan will take place at Crown Jewel at the King Saud University Stadium in Riyadh, Saudi Arabia on Friday, November 2.
Additionally, Crown Jewel will also include a Universal Championship Triple Threat match featuring Roman Reigns, Brock Lesnar and Braun Strowman, and the first-ever WWE World Cup to determine the best in the world.