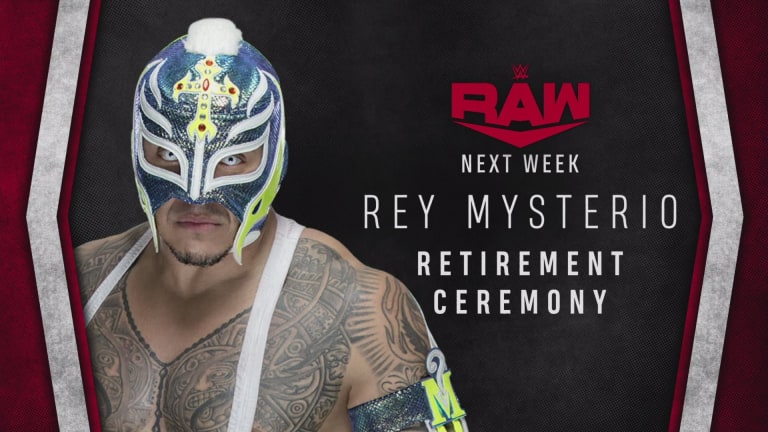 The Host of Rey Mysterio's Retirement Ceremony Revealed
Tonight on Monday Night RAW WWE announced Rey Mysterio's Retirement Ceromony for next week's episode. 
After RAW went off the air tonight WWE took to twitter to announce that the ceremony will have a host and they also revealed who this host will be.
Here is the tweet:
I hoped you enjoy reading this article and if you want to read more articles like this as well as other wrestling news and live coverage of RAW, SMACKDOWN, NXT, AEW, AND IMPACT then check out WresingNewsWorld.com follow them on twitter @wnwnews and make sure to follow their IMPACT Wrestling guy @yorkjavon as well.
But wait there's more! WNW are excited to announce that WWE HOF'er Mick Foley and NXT's Undisputed Era are joining forces for a LIVE Zoom Q&A on May 28th! Tickets are only $17 through EventBrite and 100% of all proceeds will go towards the fantastic "Give Kids The World" initiative! Fans will have the opportunity to ask the team a question LIVE!

This truly is a once in a lifetime event and the best part is that it's all for a good cause! Join us and let's Give Kids The World!