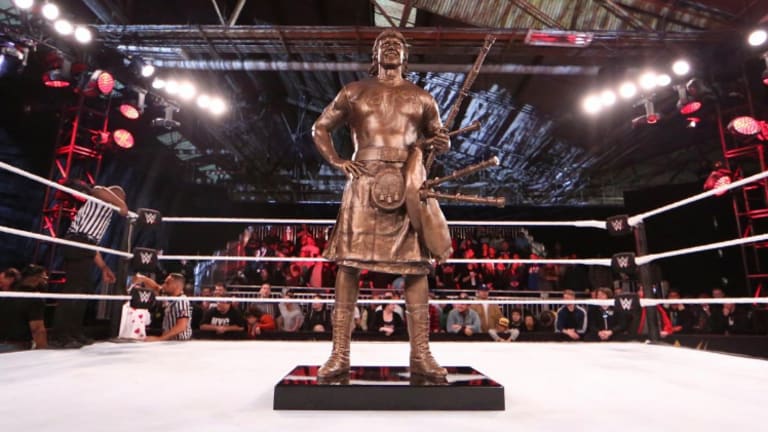 WWE Reveals New Statue At WrestleMania Axxess
Thursday evening during WrestleMania Axxess in Brooklyn, New York, WWE revealed a bronze statue of the late, great, Hall of Famer, Roddy 'Rowdy' Piper. 
This statue of Roddy Piper joins the likes of of Ric Flair, Andre the Giant, Dusty Rhodes, Bruno Sammartino and the Ultimate Warrior. 
It seems to becoming a tradition for Hall of Famers to be honored each year with a statue of their own. 
Check out Rowdy's statue down below!