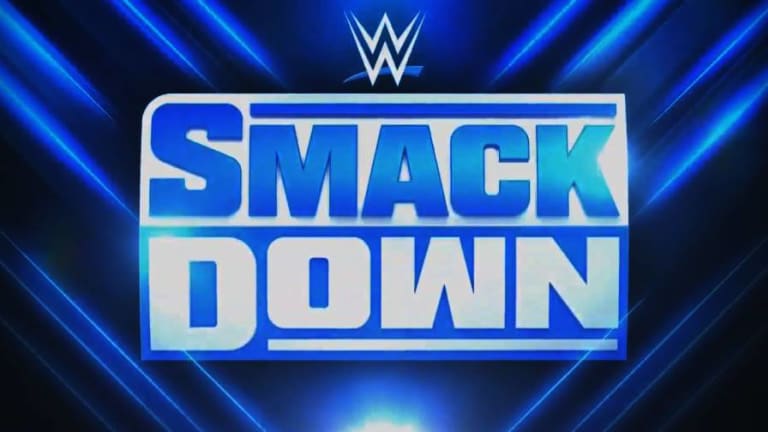 WWE Smackdown 03-27-20 Preview, Live Coverage, Results & Grades
Tonight's taped WWE SmackDown on FOX and WWE 205 Live on the WWE Network will air from the Performance Center in Orlando as the Road to a taped Wrestlemania 36 continues. Also worth noting that during taping  WWE had to make many adjustments to Wrestlemania.
Tonight's SmackDown will feature a new "Firefly Fun House" episode from Bray Wyatt to build to John Cena vs. The Fiend at Wrestlemania 36. WWE has also announced Alexa Bliss vs. WWE Women's Tag Team Champion Asuka for tonight.
There are also two matches with Wrestlemania implications announced for tonight - The Usos vs. The New Day with the winners earning a Wrestlemania title shot from SmackDown Tag Team Champions John Morrison and The Miz. Drew Gulak vs. Shinsuke Nakamura will also take place and if Gulak wins, then Daniel Bryan will receive a Wrestlemania title shot against WWE Intercontinental Champion Sami Zayn.
205 Live is scheduled to feature Joaquin Wilde vs. Isaiah "Swerve" Scott and Tony Nese vs. Oney Lorcan.
Stick around throughout the night for full live coverage, starting at 8pm ET.
WWE Smackdown Live Coverage
Good evening folks, Chris here! We've got an interesting night ahead of us and with only one week to go until Wrestlemania 36, WWE only have a couple more shows left to finalise plans for The Showcase of The Immortals. Let's get to it!
Michael Cole introduces us to the show, running down the contents of what is in store. Tonight's show is once again kicking off with Smackdown Women's Champion Bayley and best friend Sasha Banks. Both ladies talk smack about Paige and the decision to place Bayley in a 6 woman match at Wrestlemania. Bayley talks up their friendship and just as Sasha shows some hesitation, Lacey Evans interrupts. Looks like we are getting all of the women involved appearing tonight as Naomi is on her way to the ring next, quickly followed by Tamina. Tamina says that actions speak louder than words before taking out Naomi and Lacey. Bayley and Sasha want no part of Tamina and make a quick exit.
Grade - C
This was fine, an acceptable way to start the show. Bayley and Sasha started off well, Lacey showed that she has come on leaps and bounds with a mic in her hands, Naomi added a little bit of sass. Limiting Tamina just 5 words was smart, she isn't a talker.
Drew Gulak vs Shinsuke Nakamura
Nakamura is on top straight away, grounding Gulak for a short time. Gulak fights back with a running dropkick and takes control. Cesaro pulls Nakamura outside of the ring, Nakamura turns things around by sweeping the leg of Gulak on the apron. Before Nakamura can get going, Gulak turns things around again. Lots of back and forth here, great stuff.
Back in the ring and Nakamura hits a flying knee off the top rope, picking up a near fall. Bryan pulls Gulak out of the way to avoid a Kinshasa, Gulak rolls up Nakamura to pick up the victory and earn Daniel Bryan an Intercontinental Championship opportunity against Sami Zayn at Wrestlemania.
Winner - Drew Gulak
Grade - B
A short but fun match here where Gulak looked great. The result was a foregone conclusion before the bell even rang unfortunately, but Bryan vs Sami should be fantastic. Gulak and Bryan together is great content that I want much more of. Nakamura's fall from grace is difficult to watch though.
We are with Dolph Ziggler backstage. Referees and Tucker have to hold Otis back from The Showoff. Dolph challenges Otis to a fight so they can finally move on from this saga. The match at Wrestlemania is official!
Grade - A
Dammit, that was short but we got exactly what we wanted out of this whole situation. Otis gets his hands on Dolph and it's at Wrestlemania!
Elias is out here cutting a pretty funny promo on King Corbin, a decent song for once. Corbin is out here now to get some revenge on WWE's resident bard and send him flying to the ground from a good 15 foot in the air! Ouch!
Grade - B-
I mean, the segment wasn't amazing. The song was funny for a change, but the main reason I'm grading this at B- is that we finally got some development in the story in the form of a 'brutal' attack that sent Elias hurtling to his doom. Decent stuff all around.
Asuka vs Alexa Bliss
Nikki Cross is on commentary, this should be fun! Both women here are taking it to eachother, with Alexa looking really good against one half of the women's tag team champions. Some quick offence from both women before the actions spills to the outside, but Asuka quickly gets back on top after throwing Alexa into the steel steps. Time for a commercial break.
Back from the break and Asuka has Alexa grounded again. Loads of hard hitting action from both women and Alexa is getting a surprising amount of offence in right now. Alexa seems to have badly hurt her arm at some point, but is finding a way to stay in the fight, using the ring apron to her advantage and putting the hurt on Asuka.
Alexa hits a sweet DDT and picks up the pinfall victory over Asuka.
Winner - Alexa Bliss
Grade - B
A great match here. Both women looked really good, especially Alexa who is so often ridiculed and written off as a bad wrestler. Nikki on commentary was the absolute best thing ever, hilarious and genuinely helped you to forget that there is no live crowd in attendance.
Next up is the replay of Roman Reigns vs Triple H at Wrestlemania 32 for the WWE Championship. No live coverage here I'm afraid folks! It's on the WWE Network!
Triple H is backstage now, giving his thoughts on the Roman Reigns vs Goldberg match scheduled for Wrestlemania. Just for anyone who hasn't seen the news, this match has been cancelled due to Roman pulling out of Wrestlemania over concerns for his health. Unfortunately WWE didn't have time to edit these segments out of the show due to the pre-taped nature of all WWE programming for the forseeable future.
Time for a brand new Firefly FunHouse! But before that we see Dolph and Sonya Deville chatting backstage. They seem to elude to something that they did together not too long ago... Dolph asking Sonya to send the text from Mandy's phone perhaps? 
In the FunHouse now, Bray starts off by staring at a photo of John Cena beating him at Wrestlemania 30, with tears in his eyes, and ends up shouting at his head lamp, He tells Abigail The Witch that he has the secret recipe for beating Cena! Bray puts a whole bunch of ingredients including Ramblin' Rabbit into a blender! No Bray! Don't do it! Bray is on absolute fire here, presenting a mini infomercial for a drink that will help him beat Cena. Bray challenges Cena to a Firefly FunHouse match at Wrestlemania!
Grade - A
I've been saying this would be a Firefly FunHouse match ever since WWE announced that Wrestlemania would be pre-taped. Bray was at his absolute best here, but really when isn't he? Their match at Mania could easily be the best of the night and is likely to be the most entertaining purely from a visual standpoint. It isn't often that we see wrestling blur the lines between story and reality anymore, but Bray has a genuine gripe here after Cena buried him 6 years ago. This match goes beyond storyline and I can't wait for it.
The Uso's vs The New Day
The Miz and John Morrison have joined Michael Cole on commentary. Kofi starts off the match taking early control, picking off both of the Uso's one after the other before tagging Big E in. E picks up where Kofi left off, dominating the brothers with his unmatched strength. 
Kofi back in and quickly hits a springboard senton for a near fall. Kofi slips through an Uso's attack to tag E back in. A few nice belly to belly suplexes before a big splash on the apron sends us to break. Back from the break and it isn't long before Miz & Morrison get involved in proceedings, causing a disqualification. Cole gets on the mic and informs the tag champs that at Wrestlemania they won't be facing either team. They'll be facing BOTH teams... in a triple threat LADDER MATCH!
Grade = B-
These two teams simply cannot put on a bad match, but this was one of their weaker contests. The match at times didn't seem to flow and while most superstars have been fine without the crowd participation, The New Day sort of require it for most of their shtick. Miz & Morrison were fantastic on commentary, bouncing off Cole brilliantly. The announcement of the triple threat match at Wrestlemania was a very welcome surprise and could easily be MOTN on an already stacked card.
Thanks for joining me! Hope you enjoyed the show and the live coverage along with it! Make sure to join us next week for all of the Wrestlemania go home shows!