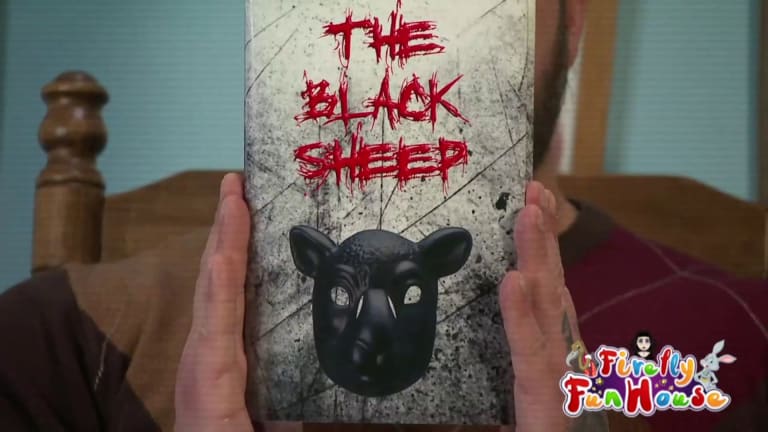 WWE Smackdown 05-01-20 Preview, Live Coverage, Results & Grades
WWE Money In The Bank qualifying action continues as Otis battles rival Dolph Ziggler and Mandy Rose faces Carmella. Daniel Bryan also seeks payback against King Corbin and The New Day meet The Forgotten Sons in a non-title match.
Otis and Dolph Ziggler to battle in Money in the Bank Qualifying Match
Otis doesn't need any extra reasons to want to punish Dolph Ziggler, but he's not about to turn one down either. The Blue Collar Solid Superstar will square off with The Showoff in Money in the Bank qualifying action.
Sonya Deville and Ziggler's devious plan to derail Otis' romantic dreams with Mandy Rose has come to light in recent weeks due to the involvement of an ominous figure.
Will the Otis and Ziggler rivalry reach a whole new level with the elevated Money in the Bank stakes?
Mandy Rose to meet Carmella in Money in the Bank Qualifying Match
The last month for Mandy Rose has been an absolute rollercoaster, and now The Golden Goddess is looking to secure a spot in this year's Money in the Bank Match. It won't be easy however, as Mandy Rose will have to topple Carmella, the original Ms. Money in the Bank.
Can Mella join her teammate Dana Brooke in this years historic edition of WWE Money in the Bank?
Daniel Bryan looks for retribution in battle with King Corbin
Daniel Bryan has built his career off perseverance, and King Corbin's recent actions have made the royal combatant the latest hill to climb.
Bryan punched his ticket into this year's Money in the Bank Ladder Match with a hard-fought win over Cesaro. Then, King Corbin paved his own path by defeating Drew Gulak with the timely intervention of Shinsuke Nakamura & Cesaro helping clinch the victory. Corbin would go on to deliver a ruthless scepter blow to the defeated Gulak to add an evil exclamation point.
Can Bryan shift the power after his training partner's defeat, or will Corbin continue to strengthen himself ahead of WWE Money In The Bank?
The New Day set to battle The Forgotten Sons
The eighth reign as Tag Team Champions put a whole new target on The New Day's backs, and The Forgotten Sons are the latest to come calling for a challenge.
As Kofi Kingston and Big E set out to celebrate their newly claimed titles, The Miz & John Morrison, Lucha House Party and The Forgotten Sons all emerged looking to send a message to the champions. When the dust settled, Steve Cutler, Jaxson Ryker & Wesley Blake were left standing. Now the warrior trio gets their wish in a non-title showdown with The New Day.
Tune in to SmackDown at 8/7 C on FOX to see all this action and more!
*LIVE COVERAGE*
- Daniel Bryan Promo
Before the match begins, Bryan comes out and hypes up the upcoming Men's Money in The Bank Ladder Match, next Sunday night. He says he has no idea what to expect but he's extremely excited for the opportunity and nobody knows what to do with an opportunity more than he does. Bryan adds that he's a former MITB winner and successfully cashed in his contract on Big Show and won the World Heavyweight Championship and that moment kick-started his career and the YES! movement. Bryan goes on to say that he wishes his friend and coach, Drew Gulak would join him in the match but King Corbin ruined that chance and then calls Corbin down for their scheduled match.
Corbin makes his way to the ring and says Daniel should be careful when calling out the King and shows footage of he, Cesaro and Shinsuke Nakamura attacking Drew Gulak, last week on SmackDown. Corbin says Bryan needs to stop dreaming about winning the MITB match, because it's just that, a dream. Coerbin notes that Bryan isn't the only MITB winner involved in the match, because he also won the match. Bryan interrupts and makes fun of Corbin for losing his cash-in attempt after he won the contract, years ago. Corbin warns Bryan to watch his mouth, we cut to a commercial and the match will begin once we come out of the break.
- Daniel Bryan vs King Corbin
Winner - Daniel Bryan, via DQ (After the match, Shinsuke Nakamura and Cesaro join Corbin to attack Daniel Bryan)
- Universal Champion, Braun Strowman Promo and Firefly Funhouse with Bray Wyatt
Strowman comes down to the ring and says at Money in The Bank he plans to...and is interrupted by the Firefly Funhouse music and we have another episode of the Firefly Funhouse with Bray Wyatt. Wyatt says it's story time and he will tell the story of "The Black Sheep". Wyatt goes on to say the Sheep was smelly and ugly but was stronger than everybody else...and the Shepard was smart, handsome and had a ton of muscles...the Shepard took the Sheep into his family and raised him and in return, the Sheep would protect the Shepard's land..and then one day, the Sheep left the Shepard...and eventually, everyone left the Shepard and he was left all alone. Wyatt then says let's come up with a happier ending. One where the Shepard finds the Black Sheep and reminds him of his mistakes and takes away what makes him happiest and then takes him to the slaughterhouse and then...but Strowman interrupts and says there isn't any and then...if Bray has something to say to him, to come out to the ring and say it to his face. Bray chuckles and waves bye to Braun as the segment ends.
- Sheamus vs Leon Ruff
Winner - Sheamus
- Jeff Hardy Will Return, Next Week
- Carmella vs Mandy Rose, Women's Money in The Bank Qualifier
Winner - Carmella (After the match, Sonya Deville attacks Mandy Rose)
- New Day vs Forgotten Sons
Winners - Forgotten Sons
- Sasha Banks, Bayley, Tamina and Lacey Evans Brawl Backstage
- Michael Cole and Corey Graves Announce That Both Money in The Bank Matches Will Happen Simultaneously 
- Cole and Graves Announce Matches and Segments For Next Week
- Otis vs Dolph Ziggler, Men's Money in The Bank Qualifier
Winner - Otis
Thanks for joining us for SmackDown! Make sure to stay with WrestlingNewsWorld.com for your Pro Wrestling news and needs! See ya, Monday night for RAW!