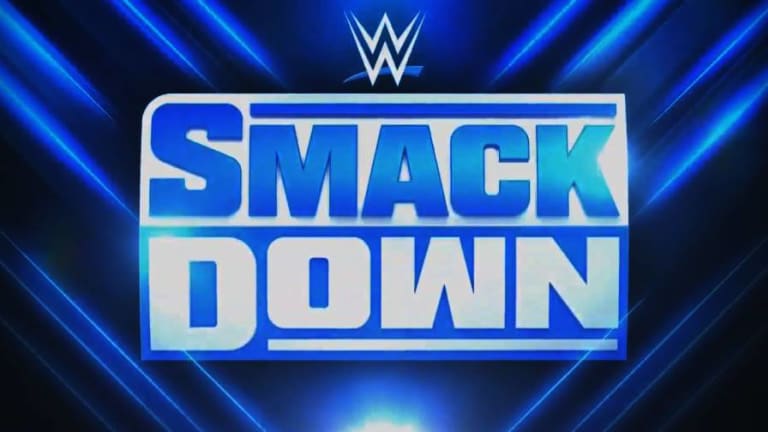 WWE Smackdown Preview and Live Coverage 02-21-20
It's almost time for the latest installment of WWE Smackdown and boy, this is a jam packed show! Coming to you live from Phoenix, Arizona we've got...
Goldberg returning to Smackdown ahead of showdown with The Fiend
The WWE Hall of Famer recently reemerged to attempt to win the Universal Championship for a second time. The twisted Wyatt was quick to interject and let Goldberg know he welcomed the challenge. Now with Goldberg stepping into the blue brand spotlight, "The Fiend" Bray Wyatt may not be far behind.
Will Goldberg or The Fiend leave Arizona with the mental advantage ahead of Super Showdown?
The Bella Twins return for A Moment of Bliss
The former Divas Champions shared last month that they are both pregnant — Brie with her second child with SmackDown Superstar Daniel Bryan and Nikki with her first with fiancé Artem Chigvintsev. What will Nikki & Brie have to say about expecting, and might Little Miss Bliss discover any other juicy news?
Naomi faces Carmella for the right to challenge Bayley at Super Showdown
Carmella came up just short in her attempt to capture the SmackDown Women's Title last week against Bayley, but another opportunity at WWE Super ShowDown awaits… she'll just have to dim Naomi's Glow.
Following a skirmish involving Carmella, Naomi and Bayley, it has been announced that Princess Mella and The Glow will collide this coming Friday night, and the winner will go on to challenge Bayley for her championship at WWE Super ShowDown.
Carmella came up just short in her attempt to capture the SmackDown Women's Title last week against Bayley, but another opportunity at WWE Super ShowDown awaits… she'll just have to dim Naomi's Glow.
Following a skirmish involving Carmella, Naomi and Bayley, it has been announced that Princess Mella and The Glow will collide this coming Friday night, and the winner will go on to challenge Bayley for her championship at WWE Super ShowDown!
On top of all of those must see announcements we will also be seeing an exclusive sit down interview between Renee Young and Lacey Evans, aswell as a monumental 8 man, 4 v 4 tag team match where old rivals The Uso's & The New Day will unite to take on the threat of The Miz, John Morrison, Robert Roode & Dolph Ziggler.
Join me tonight for full coverage!
Welcome to Smackdown! Michael Cole and Corey Graves welcome us to Glendale, Arizona, then run down the matches and segments for tonight's show We also get an announcement for Elias and Braun Strowman vs Shinsuke Nakamura and Cesaro in a Symphony Of Destruction match.
Should be a super fun match, hopefully not a squash.
Kicking things off with the 4 v 4 tag match. The Uso's make their way to the ring, taking to the mic to call out Miz & Morrison for talking smack on social media. New Day join the brothers in the ring and both teams hype each-other up a little. They tease a potential follow up to their incredible rivalry but are cut off by Miz & Morrison. Dolph & Roode make their way to the ring to finally kick things off, almost 15 minutes into the show.
Didn't really feel like any of that was necessary. Added nothing to the match or the rivalries involved. New Day v Uso's again though? Sign me up.
Back from commercial. Fun and lively start to the match, lots of tag team offence with the faces sending all of the heels out of the ring. Miz & Morrison take Kofi out at ringside to gain the upper hand. The match slows down big time now, lots of rest holds and chin locks. The heels are doing a great job of keeping Kofi grounded, trapping him in their corner with a lot of quick tags.
Break for commercial, again. Twice in 22 minutes, not exactly helping the flow of a pretty dull match so far.
Back to the action... sort of. Kofi finally gets in some offence ahead of making the tag to Big E. Now we are cooking! Big E with some big suplexes to every one of his opponents, followed by a big splash. Looking for a big ending, E is stopped by Miz. Morrison stops E from hitting his spear through the ropes but all he gets for his trouble is an Uranage. Chaos ensues with Morrison hitting a beautiful springboard corkscrew on Kofi. Jimmy Uso breaks up a certain pin for Roode after a double team attack from the glorious one and Dolph. Glorious DDT is reversed into a superkick and The Uso's pick up the win.
Not a great match to be honest. Weak finish and took too long to get started.
Drew Gulak is backstage trying to give Daniel Bryan some pointers on the holes in his game. Heath Slater interrupts, angrily, to challenge Bryan to a match later tonight. Bryan accepts!
Gulak on TV is always fine. Needs to be used better though.
We are treated to a recap of the entire Otis & Mandy saga. Tucker approaches Mandy backstage to find out exactly why she broke Otis' heart and to tell her that he always doubted her intentions. He mentions the text message that Otis received... the truth is starting to come out!
Mandy clearly did not send it, which leaves two obvious options: Ziggler or her best friend, Sonya. Given the way that Sonya shrugged off Tucker's passionate defense of his best friend, then didn't mention it at all once Tucker left, it certainly seems as though that could be the end of Fire and Desire. 
Hopefully this leads to a victory at WrestleMania for Otis. Imagine the pop!
Lacey Evans sits down with Renee Young now. Renee makes the very good point of Lacey being a bully herself recently, so why is she so upset with Bayley and Sasha doing the same thing? Lacey cuts a decent promo about how she has changed her ways after seeing the way the two heels acted on Smackdown. She of course talks about the influence of her daughter. What's next for Lacey? She intends to win the Elimination Chamber.
Pointless segment. Did absolutely nothing to garner any interest in Lacey.
Symphony Of Destruction match is up next. Cesaro makes his way to the ring with a guitar case in hand, followed shortly after by Nakamura. Recap of last weeks hilarious protest concert. Elias comes out and does his usual shtick with a fairly entertaining song before introducing Braun.
This is starting off as just a standard tag team match, with Elias and Nakamura starting things off. Elias puts a tambourine over Nak's head ad slams his head into the turnbuckle. Elias grabs a kick drum, Cesaro grabs it from him, Strowman in turn grabs it and smashes it over Cesaro. Strowman chases Sami but is caught out by Nak who takes the big man down. Break for commercial.
Cesaro with the cowbell! Unfortunately he doesn't get to use it but he does manage to plant Elias through a table at ringside. Braun takes everyone out at ringside before launching Cesaro over the announcers table. Cesaro eats a chokeslam on to the apron. Braun grabs his trusty giant bass but eats a keyboard to the back from Sami. Strowman gets double suplexed through his giant bass! Elias attempts to hit Nak with a trombone but Nak counters with a Kinshasa... only to go straight past Elias and through a gong! Elias sets Cesaro up on a table at ringside, hits a beautiful top rope elbow drop on Cesaro while Strowman powerslams Nak THROUGH the piano!
Great little match, a lot of fun. 
We are shown yet another recap of the Roman Reigns vs Baron Corbin rivalry. Michael Cole tells us that Roman vs Corbin has been going on for the better part of half a year. Honestly it feels like more at this point. Corbin is backstage with Kayla. Typical promo from The King here, trying his best to hype up the upcoming cage match at Super Showdown while throwing insults at Roman and The Uso's. Up next its the Bella Twins on A Moment Of Bliss.
I love Corbin but even I don't care anymore. As for the Bella Twins... sigh. Two sit down interviews in one show. Not good. FYI I've just spilt Pepsi on my laptop and all over the floor. I could rush to mop it up but then i'd probably see more of The Bellas than I could ever want to.
Brie did most of the talking here. Spoke about the fact they are going into the Hall Of Fame. Spoke about them both being pregnant. Daniel Bryan comes out to start his match with Heath Slater.
Sorry but i switched off for a lot of that. Another pointless segment where not much was said. Just a little payday for Nikki and Brie, where they got to talk about their favourite thing. Themselves.
Heath Slater vs Daniel Bryan
Michael Cole introduces Drew Gulak as Heath Slater. Straightforward and short match. Heath got in much more offence than expected, but still a complete and utter squash match. Bryan with the running knee for the easy win. After the match we see Mandy and Dolph. Mandy hitches a ride out of the arena with Dolph. Otis see's all of this go down and looks devastated. Another promo segment now from Sheamus bragging about his wins over Apollo and Shorty G. Sounds like he is going after some gold finally. He announces himself for the Elimination Chamber match.
Even Michael Cole doesn't care anymore. They've handled the Otis story well tonight. Kept it short and simple, biding his time until he gets revenge. Regarding Sheamus, I can't wait to see what the fella has in store for us next.
Carmella vs Naomi
Starting off with some collar and elbow, rest holds and chin-locks. Naomi gets the early offence in and takes control of the match. Referee throws Bayley out of ringside and sends her to the back. Carmella hits a tope suicida on Naomi as we head for commercial again.
Back from break and Carmella is on top. Yet another poorly timed commercial break. Naomi hits a few kicks, countered by Carmella again who attempts a pin but it only goes for 2. Carmella narrowly avoids a disaster kick, rolls out of the ring, Naomi pulls of a corkscrew plancha and only just hits Carmella. Nearly ended very badly for her. Multiple roll-ups, far too many pinfalls. Carmella locks Naomi in the Code of Silence but escapes by grabbing the bottom rope. Naomi hits a Rear View but Carmella kicks out at 2. A split legged moonsault gets Naomi the win. 
An okay match. Not as good as Carmella vs Bayley from last week. A couple of near misses here and one or two botches. Correct winner, we've needed Naomi back and spotlighted in this division.
Arizona... You're next! Goldberg is on his way to the ring.
Firefly Fun House cuts off Goldberg all introduce themselves. Bray wants to get to know Bill a little better. Mercy the buzzard, Huskus the pig and Ramblin' Rabbit all pop up to say hello. The lights drop out in the arena and The Fiend appears in the ring. Goldberg instantly hits a spear, but as The Fiend gets up the lights go again and he disappears. The Fiends laugh echoes through the arena and we close out the show.
Yet another segment that didn't hit home tonight. Nice to see Goldberg get te offence in and not see The Fiend choking him out, it makes the upcoming match a little more interesting.
That's all folks! Thanks for joining me tonight. How did you enjoy the show? Let us know in the comments.