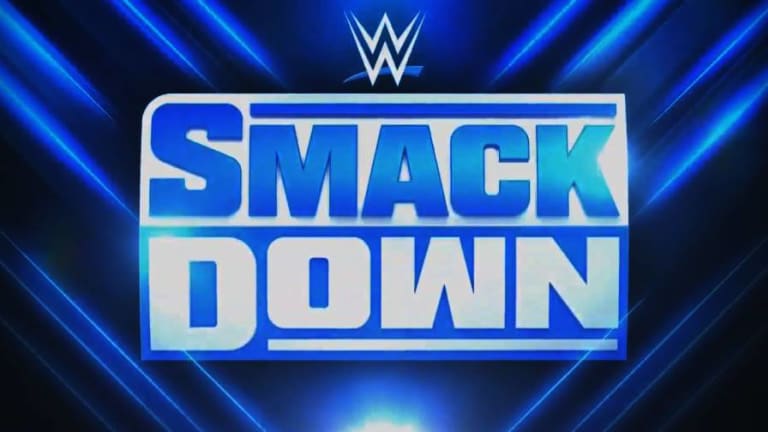 WWE Smackdown Results 02-14-20
Welcome to WrestlingNewsWorlds live coverage of WWE Smackdown! Stay here for up to date results, highlights and hot talking points!
Advertised for tonight: Reigns and a mystery partner face the challenge of The Miz & John Morrison, Bayley defends the SmackDown women's championship against Carmella, Otis takes Mandy Rose on a date for Valentine's Day, and more!
Disclaimer: I think this is the worst opening video/music in WWE history. Big AC/DC fan, but it just doesn't fit.
Top of the show, Michael Cole welcomes us to Vancouver, British Colombia. Cole and Graves give us a run down of tonight's upcoming segments and matches.
A Moment of Bliss is back! Great reception for Alexa and Nikki Cross. Nikki wishes everybody a happy valentines day and then introduces the winner of last weeks fatal 4-way, Carnella. Alexa hypes up Carnellas win but also highlights that the victory was very much a surprise. A slideshow of Carmella & Bayleys friendship is shown on screen. When Alexa asks what happened to their friendship, Carmella calls out and blames Sasha Banks for the breakdown in relationship.
Bayley comes out to talk smack, mostly directed at Carmella. She claims their friendship was never what it seemed and was Bayley taking pity on Carmella. Bayley turns her attention to Alexa and Nikki, reminding Bliss she beat her & Cross last summer... but the challenger has heard enough - she wants her match right now!
They head to the ring, and we head to commercial.
Cole hypes up the resume and accolades of both competitors. The match kicks off with a good old fashioned back and forth, full of rest holds. Trash talk from Bayley results in a big ol' slap across the face from Carmella, but it's all in vain as Bayley takes control again.
Carmella hits Bayley with a rather surprising tope suicida, followed by an impressive top rope crossbody. People really don't give Mella enough credit, she is much improved in ring we just don't get to see it very often. We break for another commercial.
Back from the break we see Carmella building some great offence, only for Bayley to counter into a Bayley-To-Belly. Mella surprisingly kicks out at 2! A top rope hurracanrana from Mella leads to another near fall. She lands a pin point super kick but Bayley uses her ring IQ to roll out of the ring. Carmella locks in the Code Of Silence but Bayley escapes cleverly. Bayley uses the rope for leverage to pick up a cheap win and retains her championship. The champion launches a post match attack on Mella, but Naomi comes down to make the save. They double team Bayley to close out the segment.
I thought that was a great match. Surprisingly competitive and I was very impressed by Carnella. Good start to the show.
We cut to Graves and Cole talking, for the 1000th time, about Corbin and Reigns. A recap of last week is shown, followed by the announcement of Corbin being suspended from this weeks show.
We are backstage with Kayla interviewing Bayley post match. She says the next time she will defend her title will be at Super Showdown and doesn't care who it is against. A lovely vignette covering Lacey Evans is shown, followed by the announcement of an exclusive interview with the Sassy Southern Belle next week.
Its Otis time! Otis confides in best friend Tucker that he isn't sure if Mandy could ever be interested in someone like him. I absolutely cannot wait for this date!
The Celtic Warrior Sheamus is in action next, taking on Shorty G & Apollo Crews in a 2 v 1 handicap match. Expectations are pretty low here and anything close to a squash match will just show how little WWE value their mid card. The match kicks off with Gable and Crews (G&C from here on out) taking the fight to Sheamus, but he quickly turns things around and takes control of the contest.
G attempts an ankle lock but is kicked away, making a tag to Apollo. High octane and high flying offence gets G&C back on top, producing a near fall. An errant Brogue Kick aimed at Apollo takes out G, Sheamus throws Apollo into the ring post and nails another Brogue Kick. 1, 2, 3 and Sheamus wins this glorified squash match.
Carmella backstage demands a rematch with Bayley for her championship. Next up we see Mandy taking her seat in a nice, fancy restaurant (in the back of the arena) followed by Hulk Hogan at home ready for his satellite interview.
Back from commercial, Keith Lee is advertised as the next special guest for WWE Backstage. Should be a great show. A hype package is shown for Goldberg ahead of his Universal Championship match against The Fiend at Super Showdown. Certainly an interesting match-up considering Goldberg isn't known for his selling, while The Fiends character is known for no-selling offence. The great battle of the no sellers! 
Hulk Hogan is here for a chat with Cole. He has already said BROTHER about 10 times. Cole asks Hulk for his opinion on Goldbergs chances against The Fiend. Hogan is hyping up the match and his history with Berg beautifully. The Firefly Fun House interrupts Hogan with a NWO themed episode. Bray mocks the NWO guitar entrance (or is it Kyle O'Reilly?) and Hogans famous Vitamins pep talk. He gives Huskus The Pig some chocolate and hope's that it isn't 'Too Sweet'. This guy is too much! Hogan walks away after Bray produces a photo of him, alluding to Hulk joining the long list of The Fiends victims.
This Day In WWE History is shown and unfortunately reminds us all that the Anonymous RAW GM was a thing.
Cesaro and Sami zayn are in the ring. Sami has a ukulele in hand for a protest concert. I am absolutely 100% here for this. In the ring right now is an insane amount of underutilized talent. Elias predictably cuts them off to a great reception from the WWE Universe. No performance from Sami it seems, very disappointing!
Sami very graciously allows Elias to enter the ring, followed by a HUGE Walk With Elias chant echoing around the arena. Cesaro goes ham on a cow bell prompting Sami to say he needs less cowbell. Possibly my favourite line ever. The crowd erupts into a We Want Cowbell chant. The WWE Universe have been on absolute fire tonight. This surely must result in a push for Elias, the guy is incredibly over right now.
A 2 on 1 beat down on Elias is interrupted by Braun Strowman who disperses the crowd of security with ease, launching on of the guards over the top rope into a crowd of his colleagues. A fantastic segment, hilarious from start to finish.
Side note: we've had a few glitches during the show, but identical each time. Potentially a nod to Roman's partner later on tonight?
A short video package shows John Cena's journey in WWE ahead of his return to TV in 2 weeks time. A few announcements now. Goldberg will be on Smackdown next week. Carmella will face Naomi to see who takes on Bayley at Super Showdown.
Up next... IT'S DATE TIME!
The greatest love story ever told. Otis arrives with flowers and looking super fly! Mandy worries Otis has stood her up. Just then Dolph Ziggler arrives to save the day, unfortunately Otis sees them sitting together. Crushed and broken, Otis drops his flowers and leaves. I am in pieces! Disappointing payoff there, hopefully it carries on another couple of weeks at least.
More hype for WrestleMania 37 next year in Los Angeles. Expect to hear about this every week for the next 14 months.
Main event time now. Miz and Morrison make their way to the ring. That slow motion entrance is a thing of beauty! The hosts of The Dirt Sheet take to the mic to talk down The Uso's and Roman Reigns. The Big Dog makes his way to the ring. Who will his mystery partner be? The Progressive Match Flo gives us the lowdown on this never ending rivalry.
Daniel Bryan is Roman's partner. Uninspiring choice to be honest. But hold on... Baron Corbin is here! The King has purchased a ticket for the show and joins the WWE Universe to watch the match!
We start off with Reigns and Morrison locking up. Roman with a meaty punch knocks down J-Mo to take control. Quick tag into Bryan who goes on the offence with fast strikes and a running dropkick. Bryan flies to the outside of the ring to take out Miz, then hits a missile dropkick on Morrison. Yes Kicks lead to a near fall. Morrison manages to then things around, takes control and sends Bryan to the outside.Tine for some shenanigans. Miz takes out Bryan at ringside by slamming him into the barrier, much to the disdain of Roman. The Big Dog goes to check on D-Bry but gets distracted by Corbin coming to the barrier, resulting in getting blindsided by The Miz.
Back in the ring, Morrison is on top against Bryan. Miz tags in and tries to take Bryan to the top rope for something big but is countered. Morrison tags himself in, takes out Roman and continues to wear down DB. Morrison goes for a devastating 450 splash, but swings for the fences and misses. Roman tags in and goes on his standard hot tag offence.
Roman greats up for a Superman Punch but Miz counters into an attempted Face Crushing Finale. Roman counters buy Morrison tags back in. Roman pulls back Morrison after an attempted Starship Pain, tries for a spear but is met with a kick to the face. Miz hits his finisher at the second time of trying but DB breaks up the pin.
Roman hits a superman punch on Miz, followed by a spear and picks up the victory. Corbin attacks Roman post match with his sceptre, then takes place on his throne. A really flat ending to a fairly flat main event, designed entirely to further a feud that has gone on far too long. Shame really, as this had been a great show.
And that's it! What did you think of tonight's show? Let us know in the comments or get in touch on Twitter @wrestlingnewsworld
Thank you for joining me tonight for WNW's Smackdown live coverage! Remenber to join us this Sunday for NXT Takeover Portland coverage!